Guest Blogger: Kerry Walker, Irish Forest School Association – Blog No.2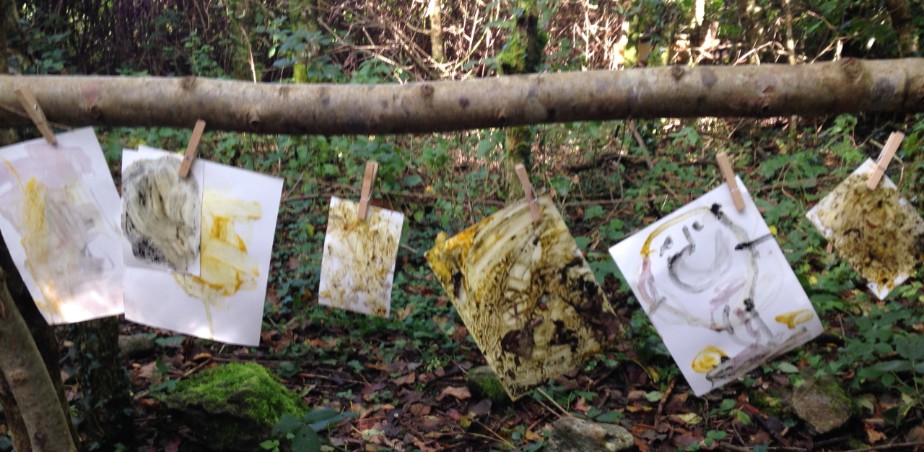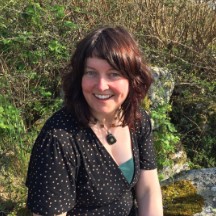 The Irish Forest School Association (IFSA) was founded in 2016 and is engaged in the promotion and development of the Forest School (FS) movement in Ireland.  We bring Forest School practitioners together to inspire inclusive, playful learning for all, in nature.  We want to build resilience and relationships, through our connection with each other, and the natural world, while inspiring creativity and supporting wellbeing. More information can be found on our website www.irishforestschoolassociation.ie.
In this second blog post, Kerry Walker talks about how the Forest School principles can be used to unlock creative potential in children (and adults!)
Kerry Walker is a passionate Forest School Practitioner and Art Therapist. Her appreciation for nature and art has brought her on creative journeys around the world. She has facilitated creative arts programmes with a focus on using art and nature as a tool for integration, connection and awareness. Kerry is the co-founder of Down to Earth Forest School, a nature based educational programme where children are supported to learn and create through nature. (www.downtoearthforestschool.com)
Unlocking Creativity through the Forest School Principles – Blog 2
The wider the range of possibilities we offer children, the more intense will be their motivations and the richer their experiences. – Loris Malaguzzi
The Irish Forest School Association follows six guiding principles set out by the Forest School Association in the UK in 2011. These principles form the foundation that gives the learner the freedom to choose how they approach challenges and activities in natural spaces.  Forest School, based on these principles, creates a space to encourage and support us to think critically and creatively. I am going to look at each of the principles and highlight how they are key to unlocking and supporting the creative development of children, as well as promoting resilient and independent learners.
In short, Forest School:
takes place in a woodland setting
is a long term process of regular sessions
creates a community for learning and development
promotes holistic development
provides the opportunity to take risks
is run by qualified FS practitioners
By using a woodland setting for Forest School sessions, we are providing an open-ended natural environment for the children to explore. The Forest School setting is abundant with sticks, leaves, soil, stones, and many more natural objects. They are materials that can be carried, moved, combined and redesigned – they are what Simon Nicholson (1971) referred to as loose parts. He proposed that access to loose parts encourages children's creativity and provides a greater range of opportunities (Nicholson, 1971).The woodland setting is also providing the learner with continuous access to the natural environment where they are able to immerse themselves in the creative stimulation that nature so freely provides.
Ensuring that Forest School is a long term process of regular sessions is an important factor. As the sessions are continuous, the children are given time to return to their woodland site on a weekly basis throughout the seasons. With this time, they are afforded the opportunity to work on a certain craft or skill at their pace, and develop and share their own ideas. They are not rushed or told to have a final product; they get to experience the process of creating something over time.
By using a range of learner-centred processes, Forest School aims to create a community for development and learning.It provides a platform for all learning preferences. Play and choice are an integral part of the Forest School learning process, and play is recognised as vital to learning and development at Forest School (FSA, 2011). Child-led play is central to Forest School and play facilitates a creative response in us all.
Promoting holistic development and opportunities for supported risk taking are considered central to Forest School and also to enhancing creativity. Forest School aims to develop, where appropriate, the physical, social, cognitive, linguistic, emotional, social and spiritual aspects of the learner (FSA, 2011). It encourages children to lead activities, it can help improve fine motor skills, promotes self-awareness and gives the child ownership of the sessions. Forest School encourages children to step out of their comfort zone. In doing so, the children are able to become more aware of their physical and mental limits and are more able to assess situations. They are supported to think creatively and to trust themselves.
Qualified FS Practitioners are aware of the importance of child-led activities and so they do not teach or tell children what to do. Instead they provide ideas, activities and resources and facilitate opportunities for children to pursue their interests. Over time this supports the children's confidence and fosters creative thinking.
By providing children a long-term learning process within a woodland setting, while supporting risk and holistic development, and by creating a community for learning with a qualified practitioner the Forest School principles are key to unlocking and supporting creativity in children.
Gill, Tim, (2007) No Fear: growing up in a risk adverse society
Nicholson, Simon (1971) The Theory of Loose Parts, An Important Principle of Design and Methodology. Open University.
Published
27/5/2019
School Level
---