Guest Blogger: Angie Kinsella, Irish Forest School Association – Blog No.3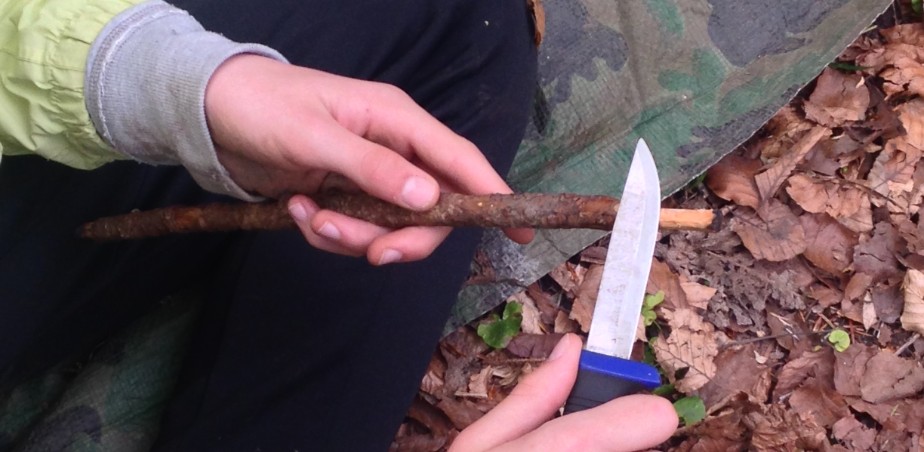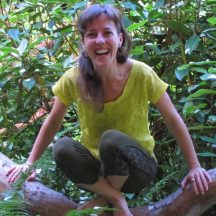 The Irish Forest School Association (IFSA) was founded in 2016 and is engaged in the promotion and development of the Forest School (FS) movement in Ireland.  We bring Forest School practitioners together to inspire inclusive, playful learning for all, in nature.  We want to build resilience and relationships, through our connection with each other, and the natural world, while inspiring creativity and supporting wellbeing. More information can be found on our website www.irishforestschoolassociation.ie.
Angie Kinsella of Nature Way (www.naturway.ie) is a passionate Forest School leader and sustainability teacher who have a firm belief in nature pedagogy. Angie feels that connecting with nature on an experiential level and encouraging learning in the outdoors is becoming ever more important in this increasingly digital age. Angie also works for Heritage in Schools.

Creative Experiences in a year at Forest School – Blog 3
Creative experiences this year at Forest School took on a slightly different feel for me and the children.  I chose to fully immerse myself into celebrating and living with and through the Celtic calendar, also known as the Celtic Wheel. The Celtic calendar is focused on the cyclical change of seasons.  Seasonal changes were very important to the Celts, who depended on the Wheel of the Year to dictate when to plough, sow, harvest, and rest.  The turning of the Wheel represents the continuing birth, death and rebirth of nature. I felt the integration of this ancient way of being was appropriate for how I wanted to work in Forest School this year. I felt it was a helpful tool to inspire us to re-member, re-claim and re-weave our ancient heritage and what better place to share this than within the holding of the forest.
September was the return to school for children and also the month where we begin a new cycle around the Celtic Wheel.  I started a long-term Forest School programme in the West of Ireland at the beginning of September. The first few weeks we entered into the woods and the children started to get to know the lay of the land. The forest floor still had plenty of flora present and the trees were full of leaves. The days were mostly warm and bright which helps, I feel, on many levels for myself, the children and their teachers.
I was met with a huge diversity of cultures within this group of children, which was such a delight; to witness the universal language of play that softly unfolds in a natural setting with the support of the Forest School principles. I witnessed children whose language skills may have been a challenge in a classroom setting blossoming in this environment. Some of these children had never been to a forest although it was only 10 minutes away from their school.
One girl joined us each week in her wheelchair with the incredible support and encouragement of her school teachers who were determined to make Forest School  all-inclusive.
She would often spend time with other students crafting, or sometimes just take time out to relax in the hammock. There was always allocated time for free play. To climb trees, build forts, whittle sticks, or simple take time to be in the forest, alone or in groups, to relax in the hammock, to enjoy the canopy of the trees.
As we moved into October, I began to share and explore through fireside stories and crafts the meaning of Samhain, more commonly known as Halloween. I shared with the children how on this land we once celebrated 'New Year' at this time, how we honoured our ancestors, and how it was time to prepare ourselves for the winter ahead.
We made incredible sand helters stick skeletons. We whittled wands and swords and bows and arrows. We developed our fire lighting skills. We learned about wild foods and how to prepare wild foraged teas and cook feasts on the fire. We also explored how the fauna and flora of the land are preparing themselves and responding to the changing seasons. We crafted hapa zome (eco plant printing) with autumn berries, an explosion of colour. We also made nature journals so we could take note of the changes in the woods through drawing and words.
Each week that we met I asked the children to keep a close eye out and to feel the changes they noticed. As the leaves started to change colour on the trees and drop, I could certainly sense Nature starting to drop back into the underground. As the months passed and the darkness grew, I observed a shift in all our energy.
And then through Spring and now as the wheel continues through this time of blossom where we come close to Summer solstice. I feel the calling to play more energetic games and crafts that weave in the summer flora and fauna. I have learnt and continue to grow through this creative journey in the forest, in rhythm with the Celtic Wheel.
I recently received this feedback from a teacher who attended some of these sessions with her class. "The children grew mentally, physically and emotionally. They laughed and cried and sang and screeched and splashed and pushed themselves and explored and shared and learned so much about themselves and each other." I feel this is a wonderful summary of our time in Forest School and the possibility it offers for creative expression for children, and for adults.
Published
26/6/2019
School Level
---