Frank Monahan Architect & Cultural Producer – Blog No. 4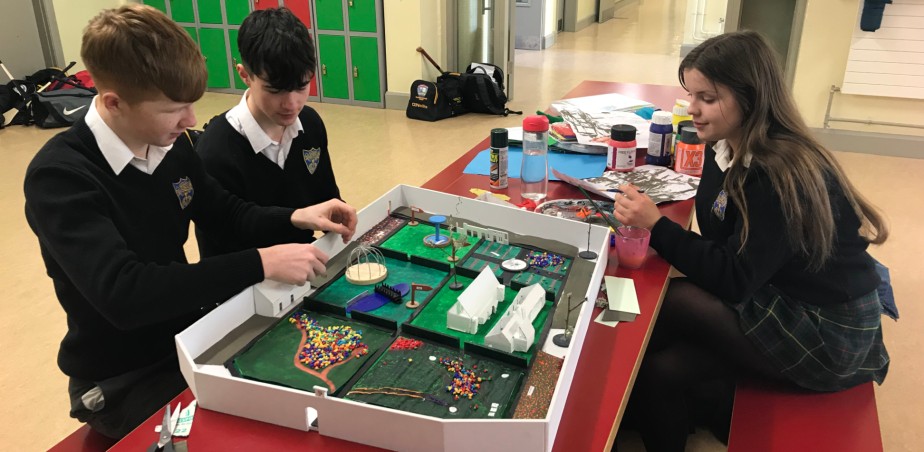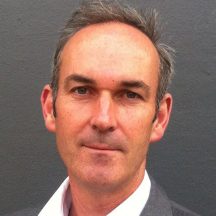 Frank is an Irish designer /cultural producer with an interest in film, the arts & architecture. His professional practice includes the design of buildings, & set design for film/television production. He holds a BA in Architecture, 2008 and a Professional Diploma in Architecture, 2012 both from London Metropolitan University. Prior to this he recieved a B.Des. in Production Design for Film/Television, from IADT. This background has informed his approach to practice, which is collaborative, interdisciplinary and site specific.Interested in the critical potential of design he established Architecture at the Edge in 2017, for which he devised and curated the events programme. He produced an outdoor installation, 'Ghost Chapel' for Galway International Arts Festival 2018 in collaboration with the Bartlett School of Architecture.
Growing our Connections – Blog 4
Having taught the National Architects in Schools Initiative for the past three years I find it can still be quite a daunting task when faced with a new group of students.
Many of the students don't understand the value of their built environment because they have never seen the benefits it can offer them.
It's difficult for students to learn without experiencing connections as to the concepts we teach them. This can be achieved through providing both context and relevance. Without that connection there is no interest, and interest always precedes meaningful and authentic learning. So it's essential that we are making strong learning connections to help them develop the thinking habits they need to succeed.
Schools are comprised of the people in the community. Coming from outside it's important to understand the community your students are a part of. Mountbellew is a quiet rural market town 45km from Galway on the N63 to Roscommon. Once the home of the Grattan-Bellew family, famous Galway parliamentarians during the 18th and 19th centuries. The former demesne is now a delightful wooded area of forest walks and picnic areas, filled with interesting historical items.
Upon my first visit to Mountbellew, whilst seeking out a connection to the place, I was drawn down an inviting avenue of beech trees where I was immediately taken by the sight of a 7m high wall, the enclosure to an extensive eighteenth century Walled Garden which was once part of the large Bellew estate.  For a century and a half this walled garden was used in the manner of all such Victorian/Edwardian gardens, although simply because of its size, more than household fruit and vegetables were probably grown.
I learned that the long term aim of the local heritage group here is to rejuvenate, conserve and develop the 18th century walled garden. Developing this existing heritage resource will provide a new amenity for the area. It will also complement other local heritage and recreation assets helping attract visitors to the area stimulating rural tourism.
From the outset I knew it was important to set a clear and engaging agenda with the students and so by way of introduction find something in their common experiences to which the lesson can be attached. Here in the walled garden is a space to explore, walk, discover and feel inspired by all it has to offer; a reminder that as times change natures story goes on. To function as a place to grow food, for pleasure and wellbeing.
Before we launched into making any propositions it was important to give time to the students and allow them articulate their ideas. Topics were selected for the students to share in groups. Investigation into the history and functions of various types of garden generated one starting point for beginning transformational change such as should its use be as a kitchen garden distinct from a decorative one. The many ways we experience gardens were discussed. The pleasure garden, the kitchen garden, the memorial garden and/or as a place to re-connect with nature. A presentation by the local heritage group committee members was followed the following week with a guided site visit.
In speculating on its potential one of the students reminded us that the parents of Anna Kriegel had planted a white cherry blossom at her favorite spot and unveiled a bench which bears an inscription with her name. Another then talked of the seat under a tree at the Mountbellew walled garden which ladies once sat how they might propose to do the same. The sense of a connection to place and how that can relate to our own experience of the world underpinned the project. This is about learning how everything is interconnected and interdependent. Understanding the relationship between things can help people see and understand their community in different ways. That association with people and place is fundamental.
Students learn by exposure to real life examples and their experiences and observations of these examples greatly accelerates their learning. Part of this task required the students to 'Look Locally' i.e. Find clear links between the lessons and the things that are transpiring in the local community, and even get them actively involved with community individuals. It's about teaching and learning that is focused on student centered inquiry.
A second field trip was organized, with a group assigned to conduct an on-site survey which would inform the task of making of a 1:100 site model.
Making the model allowed the re-imaging of the walled garden to take shape. The resulting design links a series of new public spaces/ rooms and reuses an existing building as a community hub / cafe to give purpose and a variety of gathering places to the center of garden.
The aim here was to create space for every young person to be at the center of co-designing their own future, community spaces, projects and campaigns. To give voice of the student and allow them give that voice back to their community.
In working with the students like this I hope that it will stimulate them to become actively involved and engaged in shaping their local built environments and landscapes. Place-based education promotes learning that is rooted in what is local—the unique history, environment, culture, economy, literature, and art of a particular place—and it promotes a place-specific, sustainable approach to living, working and playing in our 21st century rural communities. The main objective is to attract interest and support from the community at large and to help re-educate ourselves about the importance of sustainable and healthy living.
Young people need a space where they can be unafraid to explore. As a result, the sense of place created by a village's cultural heritage links directly to a community's sense of identity, which can ultimately enhance people's overall sense of being and belonging and quality of life. The walled garden at Mountbellew offers this. They need to live it, grow with it, tend to it. For them, it can be a space of hope and promise:  if we put in the right effort and intention just about growing our connection to nature, it is essentially growing our connection to each other.
Published
9/4/2020
Artforms
Region
---