Get Involved in #ImagineNation with Children's Books Ireland and An Post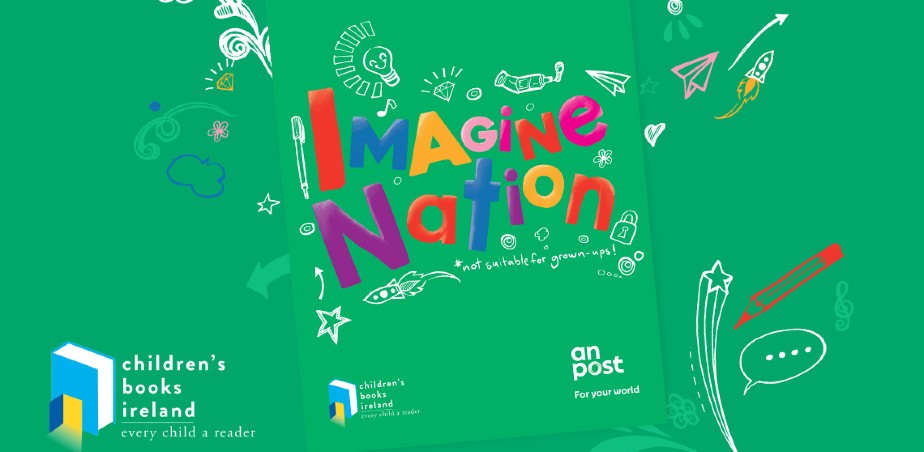 Children's Book Ireland
Children's Book Ireland in partnership with An Post invites you to join the #ImagineNation campaign which brings together leading Irish children's authors and illustrators and YOU!
The #ImagineNation playbook is overflowing with activities for primary school children in drawing, writing and mindfulness exercises from leading creatives including Oliver Jeffers, Chris Haughton, Sarah Crossan, Don Conroy, Niall Breslin, Niamh Sharkey and many more, the book will be accessible to all children to download as well as being delivered free by An Post to thousands of houses around the country.
As part of the campaign, a live draw along Facebook event with Don Conroy will encourage children to get involved.
Children from all over the country are encouraged to get creative using the ImagineNation playbook downloadable at www.anpost.com/ImagineNation and https://childrensbooksireland.ie/resources/imaginenation/. Also post their creations on social media using the #ImagineNation hashtag and tag An Post and Children's Books Ireland.
An Post and Children's Books Ireland believe that everyone can be creative – no one more so than children – and that every child can be a reader.
Right now, so much is being asked of families who are staying home and staying safe.
The playbook has activities, puzzles, poems and short stories from some of Ireland's best children's writers and illustrators that they hope will delight, entertain and spark creativity. 90,000 copies of the playbook for 6 to 10-year-olds will be distributed to homes in the coming days and also to family hubs and centres of Direct Provision.
For more information go to childrensbooksireland.ie/resources/imaginenation/
Published
27/4/2020
Artforms
School Level
Region
---