Take a Rain Walk with The Ark & Dublin Fringe Festival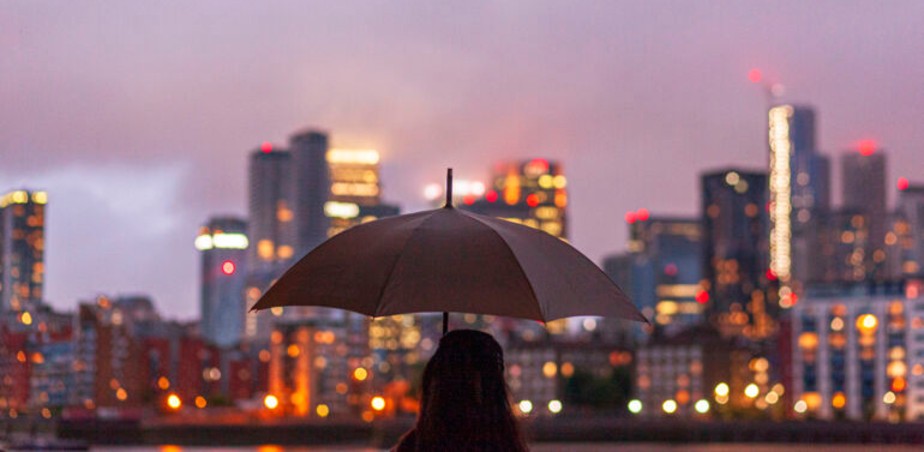 The Ark in collaboration with Dublin Fringe Festival
Dates: 5 – 20 September 2020
Take a rain walk accompanied by the voices of children from across Ireland and the UK in The Ark's first ever collaboration with Dublin Fringe Festival.
With their guidance, the rainfall will become your own private theatre, a space in which to observe, imagine and play.
Because The Ark's team are no better at predicting when it might rain than you are, everything you need to experience the show is contained within a little box that will be delivered to you when you purchase a ticket. Keep it safe until the weather turns.
Then, whether in a drizzle or a deluge, alone or with friends or family, the team invite you to step outside, feel the rain on your face, and think about your place in a world that is changing so swiftly around you.
As a leader in child participation practice, The Ark is excited to join forces with artists Andy Field and Beckie Darlington, whose imaginative performance projects are all about enabling children to interact with adults and voice their feelings about the world they live in and how they would like it to change for the better.
Now, with support from The Ark, Norfolk & Norwich Festival and The Place, London, Andy and Beckie will collaborate with children from across Ireland and the UK, setting challenges that involve thinking, imagining, writing and recording their voices. The results will be combined to create an audio track that will guide you on your interactive walk in the rain as part of Dublin Fringe Festival 2020: Pilot Light Edition.
Recommended for families with children aged 6+ and grown-ups of all ages
For further information and ticket booking go to ark.ie/events/view/a-rain-walk.
Published
24/8/2020
Artforms
School Level
Region
---