Baboró 2020 Delegate Programme Announced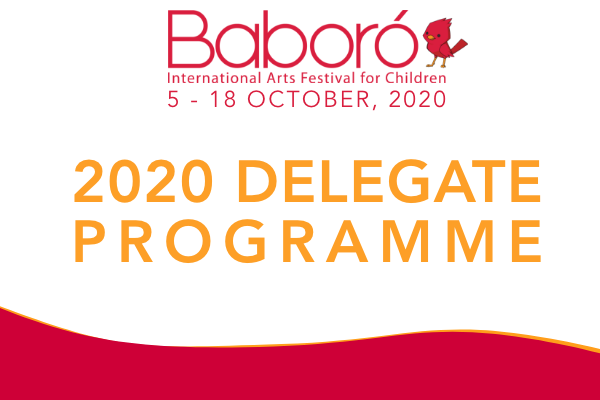 Baboró International Arts Festival for Children
Dates: 5 – 18 October
The Baboró team are delighted to announce their 2020 Delegate Programme which this year has moved online. They look forward to continuing to create opportunities to share insights and make new connections at home and abroad.
This year Baboró is a partner in 'Talking TYA 2020', a 3-day virtual conference that will bring artists and scholars from across Ireland and the world to discuss participation in theatre for young audiences. Baboró are also partnering with Culture Ireland, TYAI and NUI Galway.
Baboró's online discussion series will give opportunities to meet some of the artists taking part in the festival. To register for delegate events listed below go to www.baboro.ie/festival/programme/event-type/foradults.
Baboró Insights 
Wed 7 Oct at 13.00
Making regional connections: Pathways to production artists meet presenters (By Invitation)
Mon 12 oct | 12.00
Diversifying performance for young audiences
Wed 14 oct | 14.00
Talking TYA 2020
Thu 8 – Sat 10 Oct
Published
30/9/2020
Artforms
Region
---