Early Years Video Workshop: Shy Mouse & Show-Off Lion with The Ark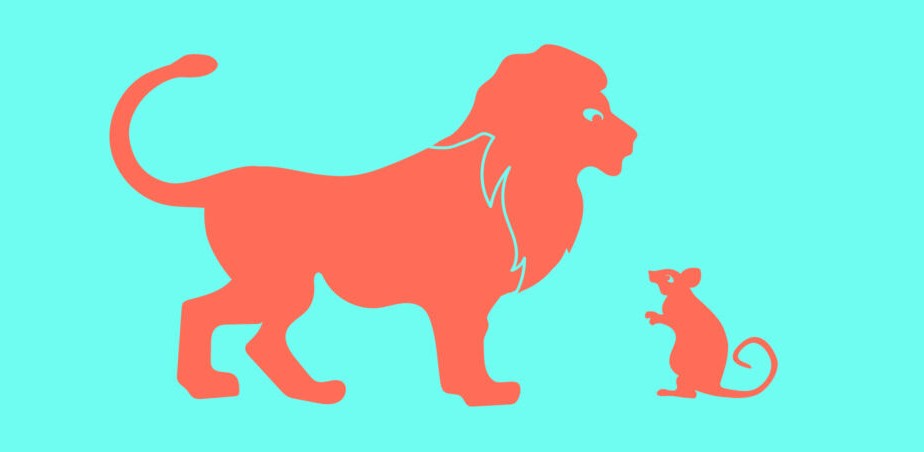 The Ark
Available until 31 December
Explore the importance of all creatures small and large in this video drama workshop from The Ark for ages 2-4 with their grown-ups led by Early Years Artist in Residency Joanna Parkes.
Mouse may be small and shy, but does that mean he can't help the lion? Let's see!
Using the Aesop's Fable of The Mouse and The Lion as a starting point, pack your make-believe backpacks, set off to find the proud lion and see where your imaginations can take you.
If you like, you can bring a few things with you:
A cushion
A small bag or backpack
A soft toy (any favourite cuddly animal will do)
Wear an adventurer's hat of any kind if you want!
Combining drama, story and play, this video workshop invites little ones and their grown-ups to enjoy imagining together. So if you're a parent, grandparent, uncle, aunty, godparent or carer, join in with a 2 to 4 year old to discover, explore and create together in this delightful workshop adventure.
Recommended:
A clear floor area of about 4 paces square – free of movable furniture and any trip hazards.
Children and adults should wear comfortable clothes and shoes.
Watch Free Online – ark.ie/events/view/video-workshop-lion-mouse
For ages 2-4 and their grown-ups
Video duration: Approx. 15 mins, plus pauses for you to pretend and play in your own time at home
Published
30/10/2020
Artforms
School Level
Region
---