New Publication Launched: Curriculum: Contemporary Art Goes to School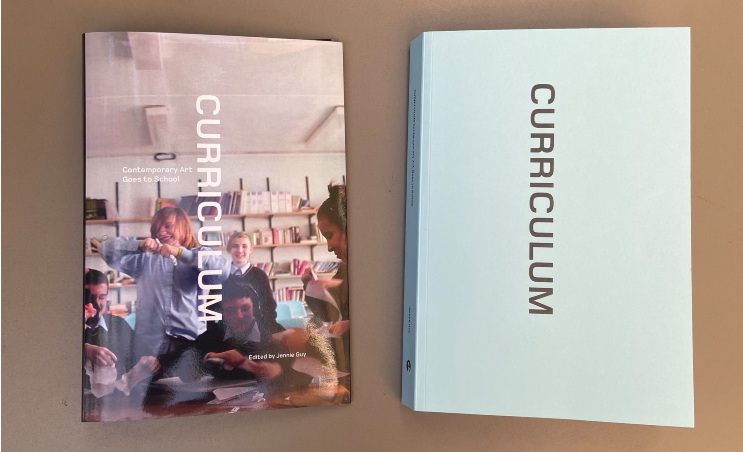 Art School 
Thursday October 29th saw the launch of a new publication 'Curriculum: Contemporary Art Goes to School' edited by Dublin-based curator and writer Jennie Guy and published by Intellect Books.
Curriculum explores the intersection of contemporary artistic practice and school education in the 21st century.
At the heart of Curriculum is Art School, an independent curatorial framework founded by Jennie Guy in 2014. Operating throughout Ireland, Art School establishes interfaces between contemporary art and schools as sites of education, inviting students and artists to work collaboratively to question how the conventions of learning – as typically encountered in schools – might be extended or reimagined.
It takes place as a series of workshops, residencies, exhibitions and new writing that explore how contemporary artists can intervene within systems of education in order to inspire and expand might also help to fracture and revise.
Curriculum features contributions by: Clare Butcher, Gerard Byrne (Foreword), Juan Canela, Helen Carey, Daniela Cascella, Fiona Gannon, Jennie Guy, Andrew Hunt, Hannah Jickling & Helen Reed, Alissa Kleist, Rowan Lear, Peter Maybury, Annemarie Ní Churreáin, Nathan O'Donnell, Sofia Olascoaga & Priscila Fernandes, Matt Packer and Sjoerd Westbroek.
The book explores Art School projects by artists: Sven Anderson, John Beattie, Sarah Browne, Karl Burke, Rhona Byrne, Ella de Búrca, Vanessa Donoso Lopez, Priscila Fernandes, Hannah Fitz, Jane Fogarty, Kevin Gaffney, Adam Gibney, Fiona Hallinan, Elaine Leader, Maria McKinney, Mark O'Kelly, Sarah Pierce and Naomi Sex.
Curriculum will be available to purchase online at www.intellectbooks.com/curriculum
This publication was funded by the Arts Council of Ireland and the Arts Office of Wicklow County Council.
Published
30/10/2020
Region
---