The National Museum of Ireland Launches New Online Programme for Schools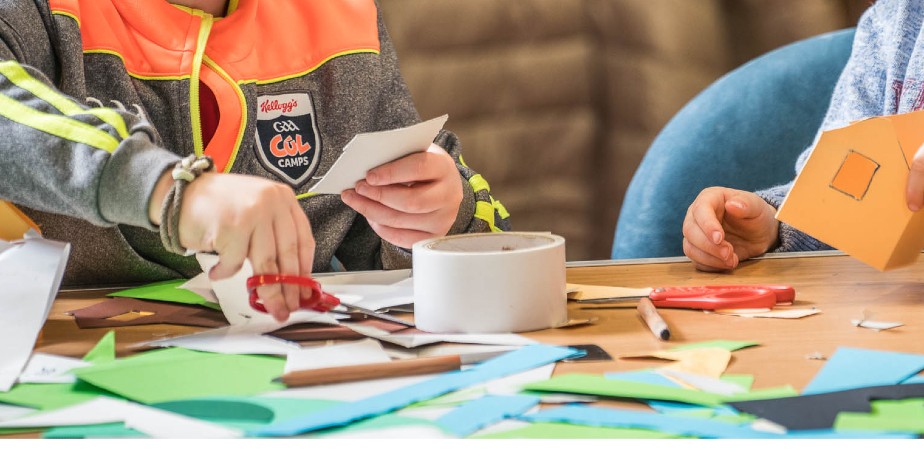 National Museum of Ireland
From hieroglyphics to harvest knots…the National Museum of Ireland launches a new programme of online events, activities and resources for teachers to bring the Museum to the classroom.
Each year, the NMI welcomes some 90,000 primary and post primary students to its four Museum sites in Dublin and Mayo, providing engaging, hands-on, curriculum linked and creative learning opportunities that underpin classroom teaching.
This year, due to COVID-19 guidelines, the NMI has had to rethink how schools, teachers and their students can engage and learn with the national collections and, in response, has developed a range of virtual programmes to be used in the classroom. The first strand of the new programme is available now including arts in education activities.
The new schools programme 2020/2021 blends live online sessions with Museum educators, and a range of pre-recorded video and printable resources available from the Museum's website.
Arts in Education programme highlights include:
Leaving Certificate Art History Presentation
Archaeology
In place of Leaving Certificate Art History Tours, Museum educators have developed a presentation containing high-resolution images of the artefacts on display at the Museum that are linked to the Leaving Certificate Art History curriculum. The presentation can be used by teachers as an in-class resource and the notes pages can be used by students as a revision tool.
Arts, Crafts and Design Activities
Decorative Arts & History
Explore a range of art and design activities suitable for primary students and art at post primary junior cycle, through short videos and downloadable activity sheets. Students can take a design challenge inspired by Eileen Gray, make their own musical instrument, design and build a Thaumatrope or build their own bird helmet inspired by a Samurai costume.
Nature School Storytelling
Country Life
Join storyteller Fiona Dowling on the grounds of the NMI – Country Life at Turlough Park, Co. Mayo, to hear some nature based stories and some intriguing tales connected to our fairy trail 'Of Fairies and Fairy Folk'.
For a further information and link to the full programme go to www.museum.ie/en-IE/News/From-hieroglyphics-to-harvest-knots-the-National-M.
Published
30/11/2020
Artforms
School Level
Region
---