Embracing Cultural Diversity in the Classroom: Report on Building an Intercultural Museum Programme for Schools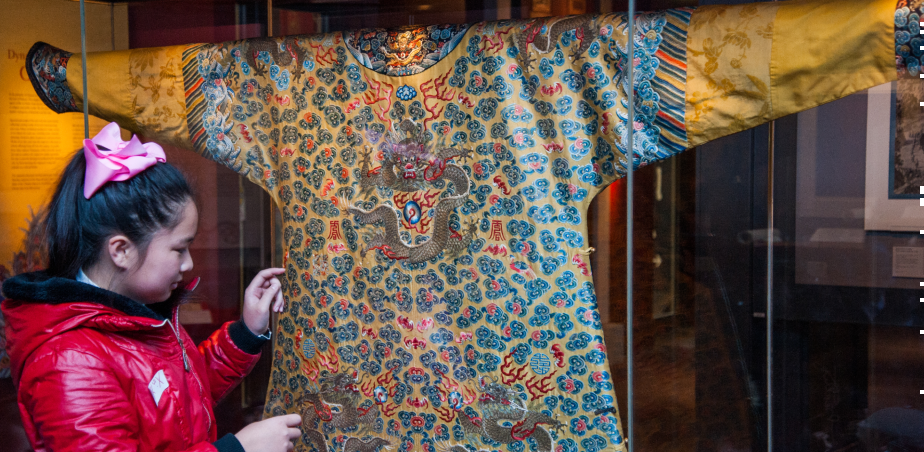 Chester Beatty launched an Intercultural museum programme for primary and post-primary schools offering students and their teachers the opportunity to explore world cultures in an Irish museum.  Participants are encouraged to engage with Chester Beatty's Islamic, East Asian and European collections through a variety of activities including guided tours, self-guided visits, online learning resources and access to the extensive image gallery.
Intercultural dialogue and learning plays a key role in the museum's mission and fosters dialogue with the communities represented in Chester Beatty's unique collections.  These collections offer wonderful learning opportunities and support a number of key curricular areas from art history to world faiths. A range of free teaching resources are available to support self-guided visits and inspire activities back at school.
The research for developing the programme was carried out in co-operation with Mary Immaculate College, Limerick, Maynooth University, the Intercultural Education Service (Education Authority of Northern Ireland) and the UK Heritec Education Consultancy.  A key component of the development programme was the training of guides and facilitators in visual thinking strategies and object-based learning to reflect the school curriculum.
This report includes the background to the intercultural school's project and includes definitions on intercultural dialogue and relevant policies, strategies and projects in both the formal education, arts and cultural sectors; the development of the intercultural school's programme; analysis of current practices and methodologies; programme development including the training of volunteer guides, Continuous Professional Development of teachers; and pilot tours and evaluation.
Schools have full access to Chester Beatty's remarkable treasures through the website www.chesterbeatty.ie thus allowing students and teachers to experience the Chester Beatty from the school desk or from home.  In addition, the CB's new Digital Museum Guide app offers audio tours in 13 languages, virtual 3D walkthroughs of the museum, online browsing of the Chester Beatty's world-renowned treasures, and a news section to highlight our extensive programme of events and activities.
View and Download the 'Embracing cultural diversity in the classroom – Research and Development Report' here.
For more details about the Chester Beatty Learning and Education Department please contact educationservices@cbl.ie
Published
28/1/2021
Artforms
School Level
Region
---