Deep Dive Training – Methods and Mindsets of the Creativity & Change Programme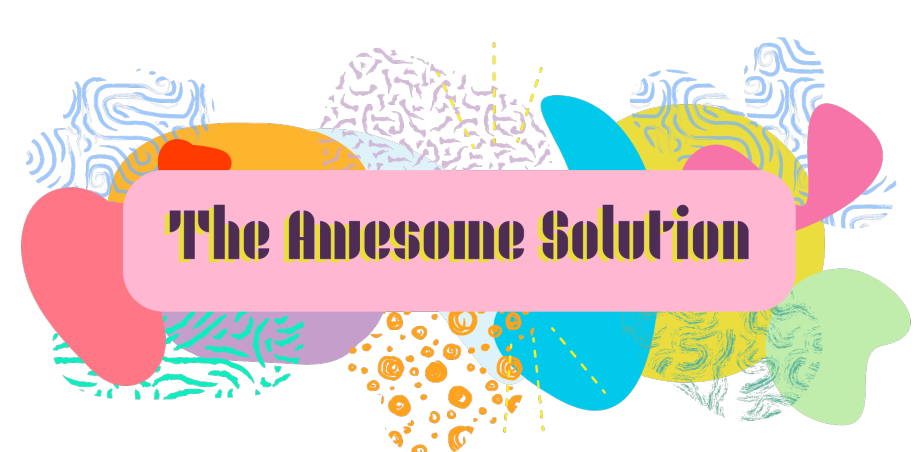 Creativity & Change Programme 
Dates: April – May 2021
Short deep-dives into the methods and mindsets of the Creativity & Change programme.
Deep Dive Training (formally masterclasses): action-focused workshops to unleash your imagination and creativity. Leading to a collective day of creative hopeful action across the country at our Paste-Up Blitz.
This Spring-Summer training programme is centred around the idea of the "Awesome Solution". This concept is based on research conducted at the COP21 conference about the impact of art on audience engagement and perceptions of the world's big problems.
Researchers found that:
Artwork that presents an awesome solution to a problem was the most effective at engaging the audience and inspiring them to change their attitudes to take action on a local or global justice issue.
The workshop series offers a deep-dive into the idea of the awesome solution, exploring the concept across a range of disciplines, methodologies, and facilitators, bringing you through a variety of processes that can be adapted and integrated into your own work. Exploring development education topics and global and social justice means covering complex issues, discussing interconnected systemic BIG world problems, things that often feel outside of our control can be overwhelming.
How can we use the arts to inspire hope, to nurture that longing for the brighter future we all know is possible and engage our communities in action?
Are you an educator, youth worker, artist, activist, advocate looking for a new inspiration? Join us to:
Create meaningful spaces online to engage groups in awesome solution based projects that can go on to inspire others to take action for change
Work with the entire Creativity & Change team
Learn skills to tap into the creative potential of groups, be culturally engaging, and contribute to imagining a new and better future for humankind
The role of the artist is to make the revolution irresistible.
Where: Zoom and online
Who: These workshops are for anyone working in a non-formal learning context with others- youth workers, community workers, artists, activists, educators, dreamers, changemakers.
Commitment to all the workshops is essential
There are five different options for participants to join this workshop series. These five "streams" will run simultaneously from April 10th until May 22nd. All groups will be invited to take part in a national "paste-up" day to bring their ideas into public space. To view the five options and register go to www.creativityandchange.ie/non-accredited-training-previously-masterclasses/
Each group will experience the same workshop flow:
1: HOPE with Chriszine Backhouse
2: IMAGINE with Eimear McNally
3: CREATE with Helen O' Keeffe
4: ACT with Claire Coughlan
5: TOGETHER All
Price: €50 (subsidised by Irish Aid)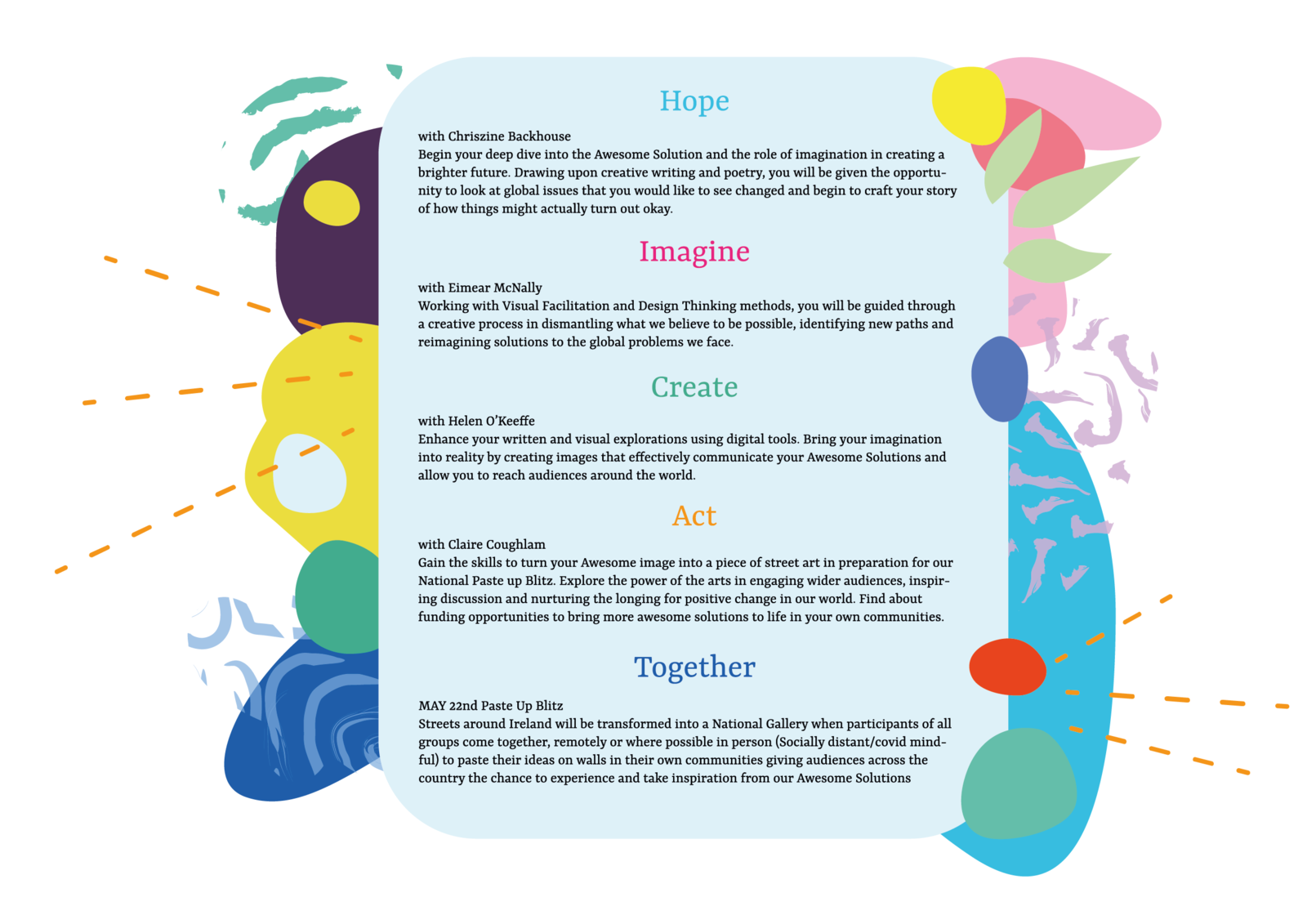 For further information go to www.creativityandchange.ie/non-accredited-training-previously-masterclasses/
Please contact us if you are unwaged or have financial constraints or with any other questions at: claire.coughlan@cit.ie
Published
30/3/2021
Artforms
Region
---