Portal Spring Regional Events 2021 – Roundup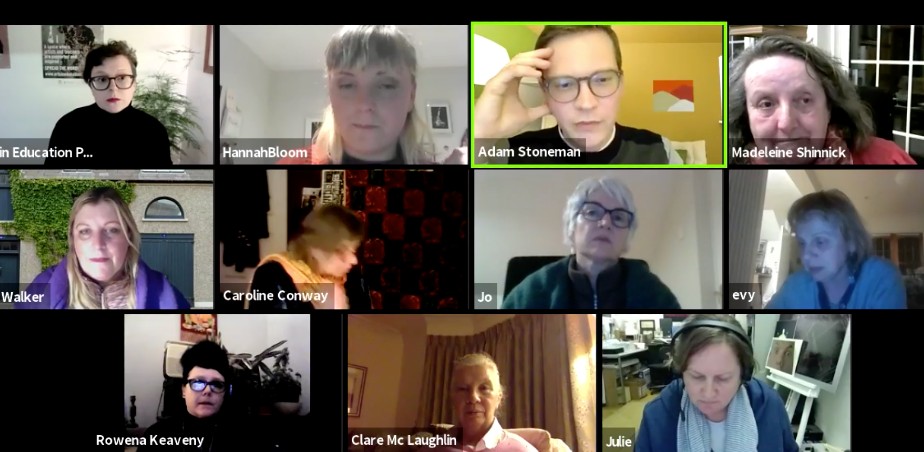 Arts in Education Portal
Last week over 100 artists, teachers and arts in education professionals joined us live for the annual Portal Spring Regional Event Series which this year showcased arts in education and creative practise in the Mid-West.
Portal Regional Events have been an opportunity to connect with the community at regional level, to share practice and to find out what initiatives are available in the local area. In these challenging times it's now more than ever important to stay connected and be inspired.
The first in our series of discussions opened on Monday (22nd March) with one of the 2020 Portal Documentation Award recipients, the Teacher-Artist Partnership (TAP) Project 'The Lonely Traveller'. Teacher Jacintha Mullins and composer Fiona Linnane brought us on the journey of their collaboration with the pupils of Mid-West School for the Deaf, Limerick.
On Wednesday Adam Stoneman, former Public Engagement Coordinator of 'The Three Muses' Programme (now part of the Engagement & Learning Team at IMMA) and The Hunt Museum's Education Coordinator, Hannah Bloom took us on a dive into Mozilla Hubs an open source VR space. Adam and Hannah shared how they utilised the digital platform to creatively collaborate with school groups to explore the museum's collection. The discussion was also joined by artist Jo-Anne Hine who shared her perspective of using Mozilla Hubs while working with primary school pupils as part of the project 'ABC of The Three Muses'.
On Friday and Saturday participants joined artist Éilís Murphy of Folded Leaf for a hands-on creative bookmaking session 'Stories Unfolding' were participants where invited to experiment with various materials and book-making techniques. Below is some feedback from participants:
"I loved it because it was both intuitive and reflective, achieving very surprising results in a short space of time." 
"This was great, a practical project that can be applied to my own practice or to future workshops."
To close the programme on Saturday (27th March) composer Fiona Linnane explored sound and the nature of listening in a the creative session 'Éisteacht/Listen'. Participants in this playful exploration were invited to take a sound walk and explore how we interpret sound in our daily lives and how we can become more active listeners. Below is some feedback from participants:
"Using the act of listening to 'slow-down', to come into a sense of being and mindful practice. I've already embedded active listening into my own daily walks since the workshop, as a practice of self-care".
"It was a joy to attend this workshop. I particularly enjoyed how each activity was designed to be accessible and transfer easily either to a classroom, a community setting or working with children and young people…. Tuning in to the environment around me, deepened my focus".
Sound Walk Recording – Julie Forrester 'Rain Zipper Birdsong' created as part of 'Éisteacht/Listen'.
Thank you to everyone who joined us across the week. For those who missed the discussions they will be available to watch back until the end of December on the Arts in Education Portal Facebook page or click on the direct video links listed below.
"A great platform to meet, pool expertise and help. It encourages discussion and sharing".
Watch Back the Live Discussions:
Links for Further Information: 
Discussion One Links: 
Discussion Two Links: 
---