Blog 3 – Anna Newell, Theatre Maker for Early Years & Children with Complex Needs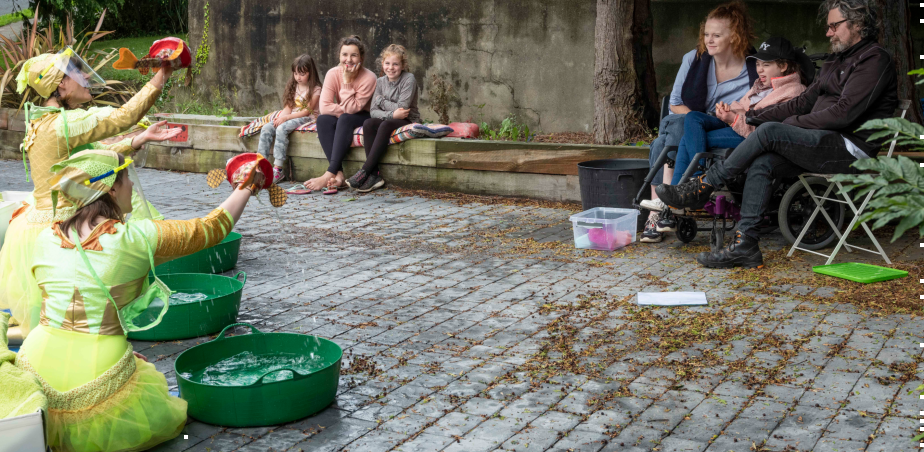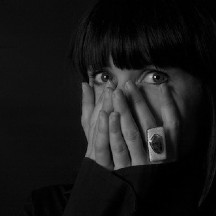 Anna Newell is one of Ireland's leading theatre makers for young audiences, creating unique theatre adventures for audiences of babies, early years and children/young people with complex needs.
She created the world's first BabyDay, introduced theatre for children and young people with PMLD (Profound and Multiple Learning Difficulties) into Ireland and helped start baby theatre in South Africa.  Her work for Early Years audiences has been seen on six continents.
The shows are informed and inspired by their audiences at every stage of their creation and have human connection at their very heart.​
Tonic Theatre Award winner 2017 - for "women who are changing the face of theatre"
Ellen Stewart Award 2016 finalist - for "theatremakers whose work with/for young people has had a major social impact".
Respond. Re-Imagine. Re-Connect.
The next chapter of my theatre adventures last summer was a re-imagining (or in fact three different re-imaginings) of my show SING ME TO THE SEA – created in 2018, SING ME TO THE SEA is a blissful watery adventure for children & young people with complex needs full of harmony singing, tiny waterfalls, shiny globes and rainbow fish that was created to be performed in hydropools with 3 performers and three audience members, each with an adult companion – with everyone in the water! [https://www.annanewell.ie/work/sing-me-to-the-sea/}
I've always said that the heart of my work is that it is flexible, that it is responsive, that it is nuanced moment by moment by our audience.  And in Summer 2020, I had to really walk the walk with that one and take that flexibility and responsiveness to a whole new level.
So, with huge support (and flexibility!) from our funders and venue partners, we created a dry-land at-home version of the show.  And we hired a campervan.  For three weeks in August 2020, we drove around Dublin, Meath, Carlow and Wicklow, taking the show directly to families in their own gardens and driveways.  We sang in the rain, we were stared at by milkmen, curious neighbour children gathered – and we were given the extraordinary opportunity to connect with our audiences where they were.
Later in the summer, we took this dry-land version to Baboró International Festival and performed the show in the magical setting of the gardens of the Ardilaun Hotel.  And although they were only a few weeks into what must have been the hardest term of their lives, the special schools came in their droves – not only did we sell out the schools' performances but we had to add more!
And, then, astonishingly, the wonderful pool staff at St Gabriel's School & Centre called us up and said they'd like to give it a go.  So, singing in masks and visors and working within AquaPhysio Guidelines, we were back in the water.
The unforseen adventures that were created by being forced to re-invent, re-imagine, to find ways to re-connect with our audiences at this time of distance and disconnection had a profound impact on me.
And it inspired a whole new show for 2021.  More of that in my final blog…
Published
20/4/2021
Artforms
---