Blog 4 – Anna Newell, Theatre Maker for Early Years & Children with Complex Needs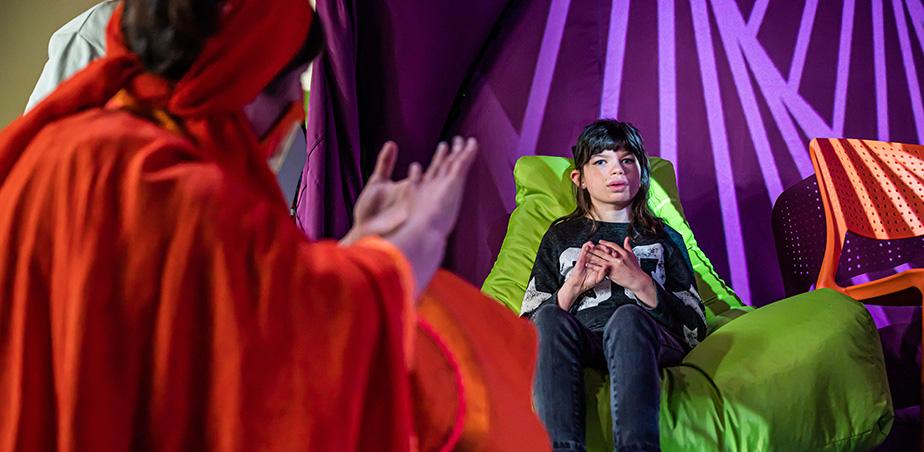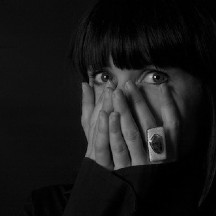 Anna Newell is one of Ireland's leading theatre makers for young audiences, creating unique theatre adventures for audiences of babies, early years and children/young people with complex needs.
She created the world's first BabyDay, introduced theatre for children and young people with PMLD (Profound and Multiple Learning Difficulties) into Ireland and helped start baby theatre in South Africa.  Her work for Early Years audiences has been seen on six continents.
The shows are informed and inspired by their audiences at every stage of their creation and have human connection at their very heart.​
Tonic Theatre Award winner 2017 - for "women who are changing the face of theatre"
Ellen Stewart Award 2016 finalist - for "theatremakers whose work with/for young people has had a major social impact".
And Now….?
The unforeseen adventures that were created by being forced to re-invent, re-imagine, to find ways to re-connect with our audiences at this time of distance and disconnection had a profound impact on me.
It became clear that, for some of our audience, taking shows directly to where they are, taking the flexibility of the shows to a whole new level was what really worked for them.
So this year, inspired by that adventure and that discovery, I'm making a new show called SWEET DREAMS ARE MADE OF THIS that can play anywhere. A garden, around a hospital bed, outside a school, in a hospice – wherever makes most sense of our audience. It'll be a tiny intimate show with just two performers, a gentle magical soundtrack and two gorgeous costumes created by leading Irish fashion designer, Rebecca Marsden who works with responsive wearable tech fashion – costumes that light up with the connection we make with our audience, costumes that transform an ordinary space into an extraordinary moment. The development is funded by Wicklow Arts Office and will happen this July and September in creative consultation with St Catherine's School, County Wicklow families and with St Catherine's Hospice, hopefully leading to a longer tour next year to my national Network For Extraordinary Audiences.
And right now, we're on week 3 of an 8 week tour of GROOVE – a chilled out 70's inspired happening for children and young people with complex needs, full of immersive video and live harmony singing. In masks of course.
It's a wonderful co-incidence that for GROOVE (conceived in 2019 so well pre-pandemic) that there's such an overwhelming visual element – even with one side of the tent missing in order to allow sufficient ventilation – the combination of the immersive video art and the live singing to a hypnotic soundtrack is so rich and all around that it has an energy and a presence that, whilst not replacing the usual tactile offers that we might make, has a welcome viscerality.
I've been describing GROOVE as a happening – I remember reading the definition of a 60's/70's happening – in broad terms it's about an environment being created and then what happens is totally dependent on who comes and what they bring.  That's the space and the adventure that I wanted to create with my audience for GROOVE.
I hardly dare hope that we'll make it through all of the 8 weeks all over the country.  I'm grateful for each day and for the incredible welcome that the schools have given and are continuing to give us in what must be the hardest year they've ever had.    They truly are extraordinary audiences.
Throughout these last 18 months, the power of human connection has continued to be my lodestar and it, and my audiences, keeps me putting one foot in front of the other as we move forward as best we can.
Published
24/5/2021
Artforms
School Level
Region
---