Free Online Webinar: "Design as Agency in the World"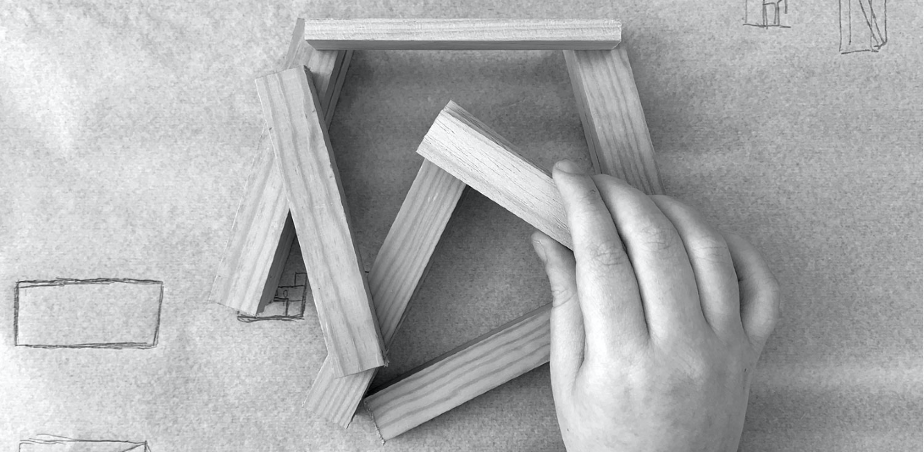 The Spirit of Eileen Gray lives on at Brownswood House
Date:  May 19 2021
The birthplace of Wexford born Eileen Gray, the pioneering modern architect, designer and artist, continues to be witness to the effects of her creative force.
This webinar, coming live from Gray's place of birth in Brownswood House, Enniscorthy – now home to Meánscoil Gharman- marks the completion of an ambitious Creative Ireland and Creative Schools programme, in which transition year students worked with architect Ben Mullen on a project exploring the work and legacy of Eileen Gray. Over the school year the students studied this pioneering designer's work, then designed, and created by hand, outdoor furniture for the grounds of their school campus.
The webinar will be free and open to the public, it will be hosted by art historian Karla Sánchez and will feature prominent guests Dr. Jennifer Goff, curator of the Eileen Gray collection of the National Museum of Ireland, and Eilis O'Connell, internationally renowned Irish sculptor, whom along with a selected group of students, will uncover some of the many design processes Eileen Gray followed and those which she has inspired in others.
This programme, funded by Wexford County Council's Creative Ireland Programme and supported through Creative Schools and Creative Associate Laura Ni Fhlaibhín, sees the collaboration between the Irish Architecture Foundation, the Art Department of Wexford County Council and Meánscoil Gharman. It arose out of a shared interest in developing the legacy of Eileen Gray in County Wexford.
Architect Benjamin Mullen, of the Irish Architecture Foundation, who led the workshops with the students, commented:
"…the project set out to see past the formidable legacy of Eileen Gray and attempt to interpret her engagement with design itself as an activity in its own accord, and as a form of agency in the world. (…) Design is a type of behaviour and an instrument for imagining a future that does not yet exist. One of the project's key aims was to provide this autonomy for the students to make what they imagined would represent their own experience of our world."
This project would not have been possible without the vision of Laura Ní Fhlaibhín, the Creative Associate responsible for reuniting all the bodies involved:
"The Legacy of Eileen Gray is advanced through this project, bringing her ground-breaking approach and innovation to its ethos and overall aims. It has been so exciting and rewarding to develop this, from initial meetings and brainstorming in the Meánscoil Gharman art room, to a fully realised project that activates both the creative impulses of Eileen Gray and the ethos of the Creative Schools programme."
The documentary "I do shuí le Eileen Gray – Sitting with Eileen Gray", produced by Terence White, chronicles the process that the students went through to carry out their concept. Such documentary will also be shown during the Seminar.
Commenting on the programme, Wexford Creative Ireland Co-Ordinator Eileen Morrissey stated,
"The Creative Ireland programme aims to bring creativity and culture to the heart of the community in County Wexford. Through this seminar, we hope to shine a light on the world-renowned Wexford born architect Eileen Gray. We also hope to showcase too the results of an excellent creative project with the students of Meánscoil Garman. I would encourage members of the public to join the online seminar to delve into the fascinating world of the pioneering architect and designer who was  born in Co Wexford."
Event Details: 
Date: Wednesday, 19 May 2021
Time:  11.00am – 13.00 pm
Members of the public interested in joining the webinar will be able to register here:
www.eventbrite.ie/e/design-as-agency-in-the-world-the-legacy-of-eileen-gray-tickets-153944467045
For further information about the seminar please contact Karla Sánchez (087 7842503, karlasanchez@yahoo.com)
Published
13/5/2021
Artforms
Region
---