Get Ready for Cruinniú na nÓg 2021!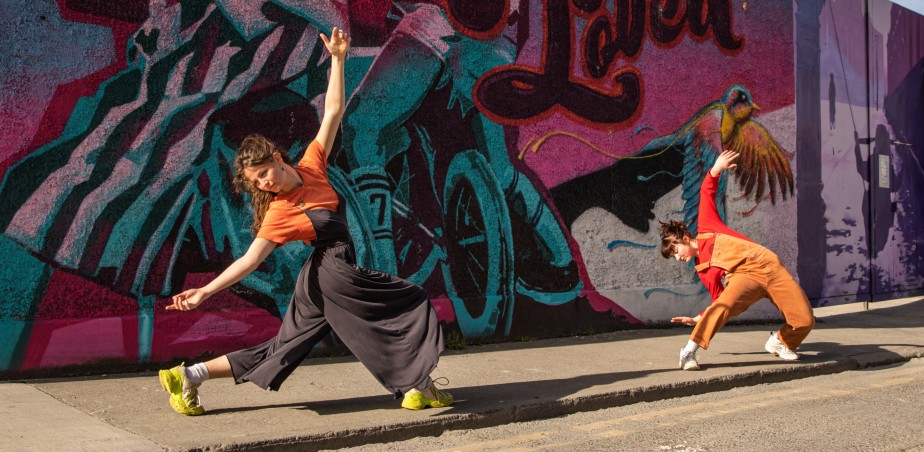 The Creative Ireland Programme 
Date: 12 June 2021
Earlier this month (May) Catherine Martin TD, Minister for Tourism, Culture, Arts, Gaeltacht, Sport and Media, announced details of Cruinniú na nÓg 2021, a day of free creative activity for children and young people under the age of 18. Cruinniú na nÓg 2021 is a collaboration between the Department of Tourism, Culture, Arts, Gaeltacht, Sport and Media, the Creative Ireland Programme, local authorities and RTÉ and is the only event of its kind in the world.
Announcing Cruinniú na nÓg 2021, Minister Martin said:
"Over the past 3 years Cruinniú na nÓg has become a key date in Ireland's cultural calendar. It provides opportunities for Ireland's 1.2 million children and young people to be inquisitive, innovative and to fulfil an inner creative talent. The emphasis is always on participation and trying something new like knitting, drumming, stop-start animation, contemporary dance and so much more. All events are free and are accessible online.
This time last year we were forced to bring all our Cruinniú na nÓg events online, yet it proved to be our most successful Cruinniú to date with hundreds of thousands of young people from around the world joining us in our national day of youth creativity. This year we hope to replicate the same level of international excitement with new and exciting projects."
Building on the success of 2020, hundreds of events have already been planned by Creative Ireland Culture and Creativity teams in local authorities around the country.  These teams are key to the successful delivery of Cruinniú na nÓg as their events are planned to respond to the needs of local children and young people. This year we will see events such as Circus Factory in Carraigaline in Cork, a live interactive workshop on Upcycled Clothes in Louth and Dublin Zoo are inviting young people to explore the wonderful world of animals without backbones!
In light of the public health restrictions that are currently in force, the Creative Ireland Programme and its partners have developed a number of creative, cultural and engaging "calls to action" which children, young people and their families can create in their own homes and gardens on Saturday 12th June.
These include:
Knitting Across the Nation: Airfield Estate in Dundrum will send out 400 wool packs to young knitters around the country. These packs will contain wool from Airfield's own flock of Jacob's sheep are designed to foster a long term love of craft making, sustainability and creativity in young Irish people.
Nenagh Children's Film Festival: Working with Cartoon Saloon's Grainne Fordham, children and young people will learn new film making and the latest in stop-motion animation skills in a series of on-line workshops. Children and young people are also invited to this year's festival for free which will feature the work of young Irish film makers.
Garageland is a music project that gives young Irish bands an opportunity to step out of their bedrooms and onto Garageland Youth TV, a dedicated online TV channel designed to give young musicians the same opportunities as their older peers. Garageland is proudly supported by RTÉ 2XM.
Let's Dance is a Dance Ireland project which aims to support youth dance companies around the country, and connect with hard to reach groups who want to find out more about dance in Ireland. An experienced creative team, including a professional choreographer, a digital producer and a dedicated coordinator will be in place to provide a full suite of online resources all aimed at connecting more young people with dance.
Imagine-Orchestra is presented by the world-famous Royal Irish Academy of Music (RIAM) who want to create a world record for the biggest online youth orchestra. No formal musical instruments or training required! Imagine-Orchestra will also provide children with access to digital resources that explore the creation of music and sound, through instruments, the body, and items around the home.
Céilí in the Kitchen: A céilí in the kitchen can happen anywhere in the world and embrace all cultures and traditions. Following on from the success of last year's céilí, Áirc Damhsa will deliver a series of Meitheal Workshops – connecting young people, youth groups and schools to take part in a set programme across the 4 weeks leading up to Cruinniú na nÓg.
Beat Your Drum: Working with drummer Brian Fleming, the Glór Arts Centre and the Creative Ireland Programme and the Department of Foreign Affairs will deliver an international drumming programme that will start in Ireland on the bodhrán and travel the globe utilising the indigenous drums of Africa, Asia, the Americas and Europe.
TG4, with support from the Gaeltacht division of the Department of Tourism, Culture, Arts, Gaeltacht, Sport and Media, will produce a unique series of Irish language projects including small tailor made features about the Cruinniú na nÓg 2021 national projects, Cruthaím 33 will champion the talents of 33 children and young people from every county in the country as well as a representative of our young diaspora and the day itself will be marked by a TikTok Debs fairy tale from the award winning writer Philip Doherty.
Online supports and resources are provided by the Creative Ireland Programme in partnership with the Airfield Trust, Nenagh Children's Film Festival, Garageland, Dance Ireland, Royal Irish Academy of Music, Áirc Damhsa, Glór and RTÉ to enable children and young people to unleash their creativity.
Further details and resources are now available from the Creative Ireland website and RTÉ platforms see www.creativeireland.gov.ie and www.rte.ie.
In addition, local authorities will also be hosting a range of cultural and creative activities and online events for Cruinniú na nÓg – full details will also be available at www.cruinniu.creativeireland.gov.ie.
Published
31/5/2021
Artforms
Region
---