Culture Night 2021: Events for Children & Young People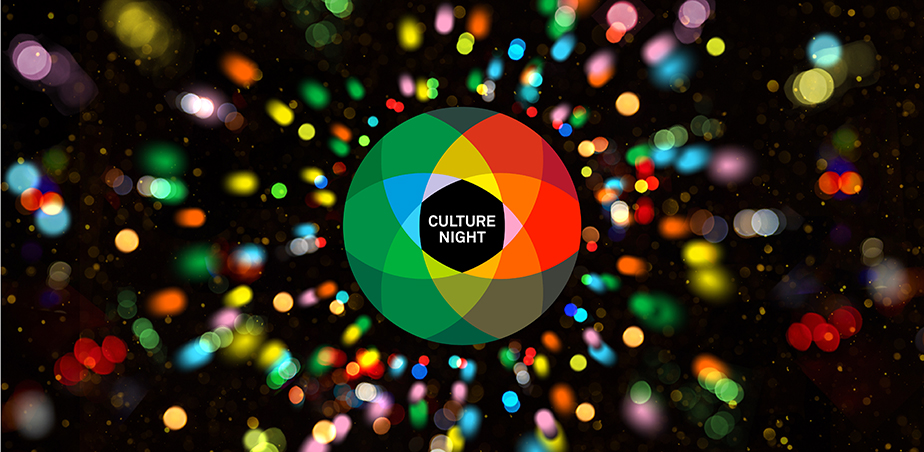 Culture Night
Date: Friday 17 September 2021
The sixteenth edition of Culture Night will take place on Friday 17 September 2021. Culture Night / Oíche Chultúir celebrates all that makes up the richness and diversity of culture in Ireland today, connecting people to cultural activities locally and nationally and aims to open up pathways to ongoing engagement. Doors are opened late and special and unique events are specifically programmed at participating locations.  All activities are free of charge, thanks to the continued support of the Arts Council and Local Authorities across the island of Ireland.
Here are a selection of family friendly events taking place for Culture Night:
Cork:
Pitch'd Circus and Street Arts Festival 
Time: 6pm – 10pm
The event is a space for friends to catch up, stand awestruck at acrobats flipping and tumbling, or even a place to scratch your head at some silly walkabout characters. Features pop-up performances of Tumble Circus' "Cycle Circus" and Tom Campbell's "Rubbish Performance".
Dublin
Interactive Museum of Languages for Children
Time: 4pm – 8pm
Visit Mother Tongues' touring Interactive Museum of Languages for Young Audiences in Rua Red. Since 2017, Mother Languages has promoted multilingualism in Ireland. Through artwork, sculptures, and spaces, the exhibit creatively encourages children to interact with different letters and alphabets across languages. This fun, immersive experience promotes both creativity and linguistic/cultural diversity.
Online
Sundown Circus
Event Times: 7.30, 9.30, 10.30
Erebidae Circus preforms an intimate and enchanting circus show with Irish mythology, original music, fire dancing and aerial circus spectacle. They will have three special online performances about three ancient fires: The Fire of the Hearth, The Fire of the Forge, and The Fire of Inspiration.
Zoom Book Clinic with Children's Books Ireland and Hodges Figgis
Time: 4pm – 6pm
Are you a young reader? Looking for a new series to delve into? Feeling uninspired by your bookshelves at home? Then pop into the virtual Children's Books Ireland Book Clinic with Hodges Figgis! Chat to the Book Doctor, consult on your favourite reads and leave with a prescription for your next book, as well as a 10% off book voucher.
Live Online Workshop for Teens: Kabuki Actors
Time: 6pm – 7pm
Inspired by the Kabuki theatre, join the Chester Beatty Library and create your very own puppet dressed to dance and entertain. Bring your theatrical creature to life with glamorous costume and heavy make-up of the Kabuki world.
Date: Friday 17 September 2021
See culturenight.ie for more information on events and activities in your local area.
Published
1/9/2021
Artforms
School Level
Region
---