Artist Opportunity: Per Cent for Art Commission, Co. Mayo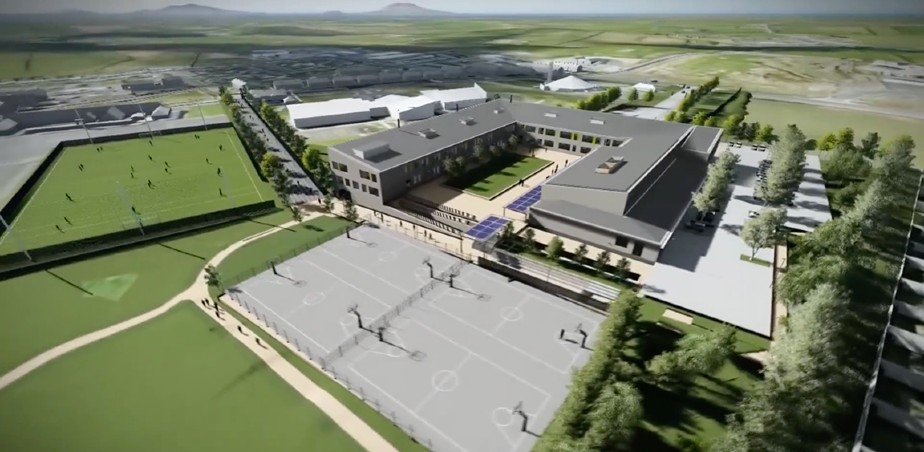 St. Mary's Secondary School, Ballina, Co. Mayo
Deadline: 19 November 2021
St. Mary's Secondary School, Ballina, Co. Mayo, invites proposals for the commission of an Artwork / Artworks to be funded under the Per Cent for Art Scheme in connection with their new school building. Artists / Architects / Designers are invited to tender for the project in a two-stage process.
Proposals are welcome from both individuals and collectives, and from those working across a range of disciplines and a broad scope of creative approaches. The school are interested in physical artwork(s) that integrate into and enhance the public spaces of the school, within the building and / or on the extensive exterior grounds. They welcome proposals that have an interactive and / or engaging element and that are vibrant and innovative in design / approach. They envisage that within the budget, a public art project that results in one or multiple physical artworks may be commissioned by an individual or a collective.
Budget
The value of the commission is €43,500 including VAT and taxes.
Stage One Deadline
Friday November 19th 2021 at 12:00pm
Brief
This is a two-stage open competition. Proposals will be short-listed for development in Stage Two. A fee of €300 will be paid to short-listed artists for further development of their proposal. Please read the brief for further details about the commission, location and school community. The brief, site maps, and a virtual tour of the new building are available on the school website:
stmarysballina.ie/Page/New-School-Development/372/Index.html
Site Visit
Wednesday October 13th 2021 at 2:30pm. Places will be limited. Please book your place by Friday October 8th at 12:00pm by contacting the Curator, Yvonne Cullivan, at percentforart@stmarysballina.ie
Deadline for Queries
Friday November 12th 2021 at 12:00pm. All queries should be directed to the Curator.
Published
21/9/2021
School Level
Region
---