Opportunity: The Three Muses Education Programme Art In Eduction Practitioners Call Out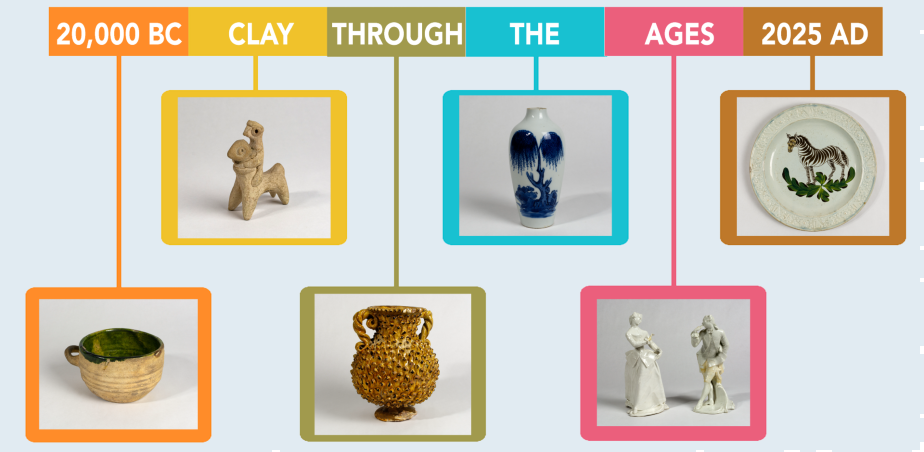 The Hunt Museum
Deadline: 22 October 2021
Are you an experienced art in education practitioner with good knowledge of the primary school curriculum and established skills and expertise in ceramics and clay?  If yes, you really should check out this exciting opportunity.
The Three Muses Joint Education Programme, which comprises the Hunt Museum, Limerick Museum and Limerick City Gallery of Art, are looking for suitably qualified and experienced individuals or teams to design, trial and evaluate teaching resources for the Clay Through the Ages digital teachers pack which they will also deliver.  Teaching resources include lesson plans on Clay Through the Ages objects/artworks and instructional videos which will assist teachers to plan and deliver clay based creative activities in the classroom inspired by Clay Through the Ages collections.
Clay Through the Ages is a new primary schools workshop programme currently being developed by The Three Muses. It will be offered to local schools next year. The digital teachers pack is an important component of this programme because it will be used by teachers to prepare their pupils for participation in the workshop but also to extend its learning potential.  In addition, the digital teachers pack should also work as a standalone resource for teachers who are not able to bring their pupils to this workshop but want to deliver a scheme of learning on clay.
To learn more about the services required for this project, the timeline and budget available,  please go to www.huntmuseum.com/vacancies/call-out-to-art-in-education-practitioners.
All queries and quotes should be sent to stephen@huntmuseum.com.
The deadline for the submission of quotes is 12 noon on Friday October 22nd 2021.
Published
11/10/2021
Region
---