Invitation: Art Movements Live Online Performance with The Glucksman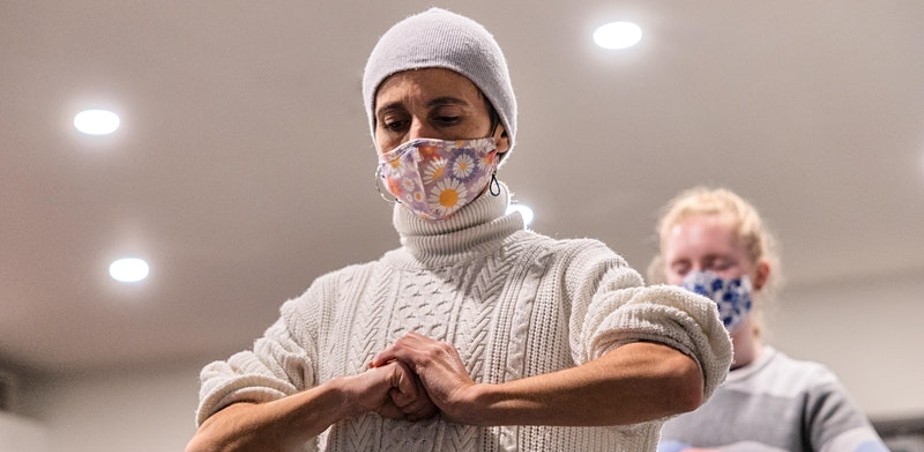 The Glucksman & First Fortnight Festival 
Date: 15 January 2022
Join artist Inma Pavon and University College Cork students for a live participatory performance as part of the First Fortnight Festival.
Art Movements is a newly commissioned performance by Inma Pavon that will premiere as part of the First Fortnight Festival. The performance will invite an online audience to participate wherever they may be. If you are sitting in your office, at the kitchen table or in your bedroom, you too can join the artists and students from University College Cork in this unique event. A set of instructions, information on the project and further details on the event will be emailed to all participants.
In Autumn 2021, the Glucksman art museum in UCC invited university students to participate in a project that would result in the commissioning of a new artwork for the University Art Collection. The project saw students work with artist Inma Pavon over a series of workshops designed to explore mental health. Together they creatively examined aspects of wellbeing, recovery, awareness, and the challenges facing people today. The workshops included discussions, talks, field trips and practical movement and creative sessions enabling different conversations to emerge. These conversations and the content of the workshops have influenced the artist to create a performance titled Art Movements which will be premiered as part of the First Fortnight Festival in 2022.
The performance will be accompanied by the creation of a set of photographs and film documentation which will be accessioned into the university art collection before being disseminated widely to facilitate further discussions amongst the university community, and wider national and international audiences.
Time: Online 2pm – 2:30pm
To register for this event go to www.eventbrite.ie/e/art-movements-tickets-222617844967
Published
21/12/2021
Artforms
School Level
Region
---