Teachers' CPD: Explore, Make & Respond with The Ark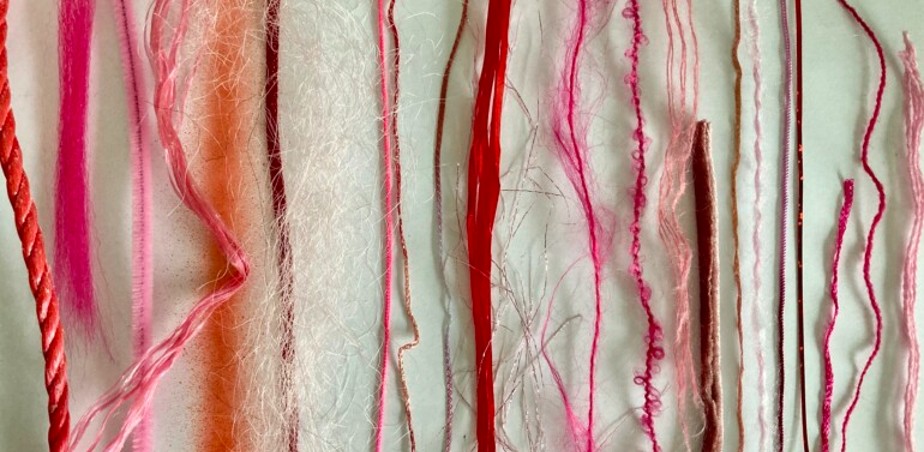 The Ark
Date: 12 March 2022
The Ark are delighted to announce this CPD workshop for teachers, were you will learn a range of easy, accessible skills which delve into the world of fabrics, textiles and the ways in which you can bring your learning into your classroom.
During this workshop, experienced arts educator and artist Carrie Lynam will discuss the building blocks needed for the delivery of the Fabric & Fibre and Construction strands of the visual arts curriculum. This workshop focuses on understanding the materials and tools needed for success and learning techniques that transfer to a busy classroom.
Often within the hustle and bustle of the classroom, the design process and preparation can become overlooked and focus can often lie on the finished products. This workshop will allow you to take the time to rediscover the importance of design research, experimentation and the creative process.
Attendees will explore the design process, discussing research, gathering stimuli, ideas for open ended experimentation with materials and the planning stages of creating an artwork. In this hands-on workshop participants will create their own unique samples to support in-classroom delivery.
Date & Time
Saturday 12 March at 10:30am to 12:30pm
Tickets
€15 (*€13.50 for ArkEd Members)
For further information and to book go to ark.ie/events/view/teachers-cpd-explore-make-respond
Published
28/2/2022
Artforms
Region
---