Opportunity for Schools: Creative Clusters Initiative Invite Applications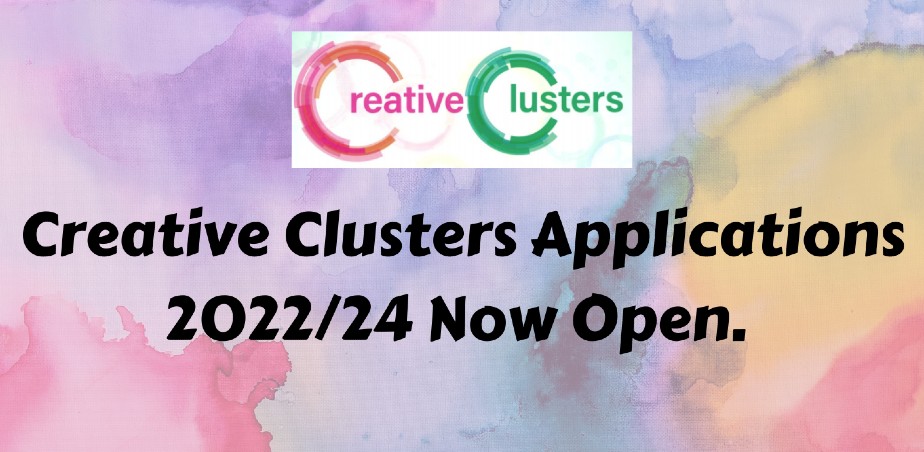 Creative Clusters
Deadline: 13 May 2022
The Minister for Education Norma Foley TD invites primary and post-primary schools across Ireland to apply for Creative Clusters, an initiative taking place as part of Creative Ireland and under the Schools Excellence Fund. The Department of Education's budget for Creative Clusters in 2022 is €595,000.
Under this scheme to support schools to build capacity in creativity, schools in each cluster will enjoy access to a specialist facilitator, artist or creative expertise in whatever their chosen area of interest or theme might be. These resources will help the schools to build a project of learning and activities tailor-made for their students. As part of this funding allocation, a cluster may receive up to €15,000 funding to help bring their plans and ideas to fruition in 2022-2024.
Minister Foley said:
"This is a wonderful opportunity for schools to work together on a project of their choice. Schools are given complete freedom to design and develop their own project, with support from a local facilitator and their local education centre. I hope that this exciting initiative will help schools to further enhance creativity in their classrooms. It is important that our children are enabled to express themselves and learn to adapt and collaborate. 'Creative Clusters' gives students of all ages the opportunity to develop these essential skills, enjoy and explore artistic and creative expression."
To date, the Creative Clusters initiative has seen schools around the country work together to develop creative projects and collaborate on new ideas based on their local experience and unique perspective. The Schools Excellence Fund of the Department of Education sets out to encourage and recognise excellence and innovation in our schools. This initiative will help deliver on the Creative Youth pillar of Creative Ireland, which sets out a commitment that every child in Ireland has practical access to tuition, experience and participation in music, drama, arts and coding.
Application Deadline: 13 May 2022
Each Creative Cluster will receive grant funding of €3,000 per school over a two-year period to implement their project in the 2022–2024 school years (e.g. a cluster of 3 schools would receive €9,000 over two years while a cluster of 5 schools would receive €15,000 over two years). Clusters will receive 50% of the total grant funding in Year 1, with the second 50% being provided in Year 2.  In addition, but separate to the grant funding, all successful clusters are further supported with: A fully paid Creative Cluster Facilitator; paid Teacher Substitution to attend training and meetings; room hire, travel & subsistence.
Please see the following link for more details: Creative Clusters.
Schools can apply as part of a cluster which may be an existing network of schools.
A school nearing the end of year 2 of an existing Creative Cluster can reapply to be in a new cluster where the other schools in the new cluster have not participated before.
Schools nearing the end of 2 years with Creative Schools are eligible to apply.
The local Teacher Education Support Centre will have a key role in identifying and supporting a Creative Cluster for their local area.
A total of 21 Creative Clusters will be selected nationally – One successful Creative Cluster per Education Support Centre.
Applications should be sent to the local full-time Teacher Education Support Centre (list at Appendix 1 of Guidelines document on DoE website) or use this link Appendix 1.
Any queries, please contact your local Education Centre or email Arts in Education Administration artsineducation@edcentretralee.ie
Creative Clusters is an initiative of the Department of Education, led by and in partnership with the 21 full-time Teacher Education Centres (Education Support Centres Ireland – ESCI) and funded through the Schools Excellence Fund.
Published
23/3/2022
Artforms
School Level
Region
---