Events: Schools programme at the Highlanes Gallery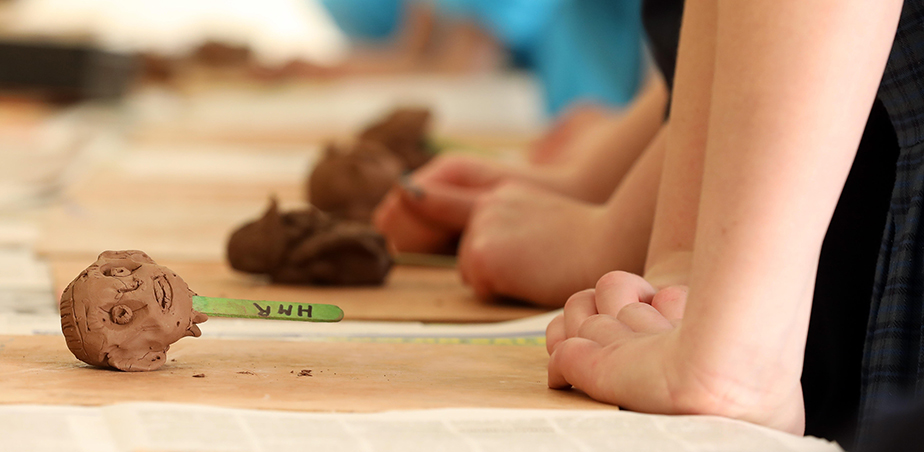 Highlanes Gallery
Dates: April – Nov 2022
Highlanes Gallery are offering both primary and post-primary school programmes running from April – November 2022 that engage your students with art & ideas.
The primary school programme involves 4 free sessions where teachers will explore art with your class, looking, thinking and making, focusing on Highlanes' current exhibitions.
Facilitated by artist Claire Halpin, you and your class will visit Highlanes Gallery in-person in Session 1 to view the exhibition where Claire will use Visual Thinking Strategies methodology to activate reflection and discussion. Session 2 and 3 are practical and involve Claire visiting your classroom where you and your class group will work with ideas and materials liked with the exhibition. Session 4 concludes with a reflection and discussion session back in the gallery and with the other class groups (2) who will also have taken part in the programme.
Recent Acquisitions (Summer)
Wed 11th May Gallery Visit
Wed 18th May Classroom Session
Wed 25th May Classroom Session
Wed 1st June Gallery Feedback Session
Eithne Jordan Solo Exhibition (Autumn)
Wed 7th Sept Gallery Visit
Wed 14th Sept Classroom Session
Wed 21st Sept Classroom Session
Wed 28th Sept Gallery Feedback Session
Brian Fay – The Most Recent Forever (Winter)
Wed 12th Oct Gallery Visit
Wed 19th Oct Classroom Session
Wed 26th Oct Classroom Session
Wed 9th Nov Gallery Feedback Session
Also on offer are post-primary guided tours of Highlanes' current exhibition 'We are here'. This exhibition which was co-curated by a group of artist-art teachers and lecturers continues until 16th April. The guided tours will focus on the Leaving Cert Curriculum and/or other approaches that are of interest to your students.
Dates: April – Nov 2022
Both programmes plus materials are free to teachers and their students. To book your place, or get more information, please email Simon Colfer at info@highlanes.ie
Published
30/3/2022
Artforms
School Level
Region
---