Resource: Teacher – Artist Partnership (TAP) Special Initiative videos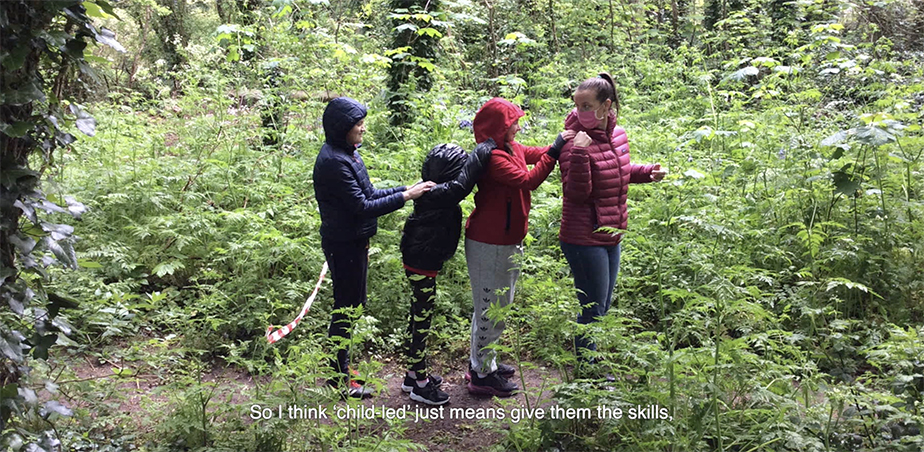 Teacher-Artist Partnership (TAP) & Kids' Own Publishing Partnership
Video resource
The Teacher-Artist Partnership (TAP) Programme in partnership with Kids' Own Publishing Partnership are delighted to launch a video series developed as part of a special initiative aiming to support teacher-artist pairs in documenting and engaging collaboratively online.
This video resource explores 4 different questions: Why is the Teacher-Artist relationship important, why is it important to document your projects, what is the value of the arts in the classroom and lastly, what does a child-led process look like? The four videos feature the Teacher – Artist pairs who participated in the TAP Special Initiative Project which took place over 2021.
These videos form part of a wider programme facilitated by Kids' Own Publishing Partnership. Participants took part in a 5-session online documentation training programme. These in-depth workshops covered topics such as what is creative documentation, digital tools for creative collaboration and documentation, documenting as part of your process, presenting your creative self and work and lastly, editing and curating your work.
Watch the videos here:
The Teacher-Artist pairs also took part in 6 mentoring sessions, choosing a mentor that best suited their project from a curated panel. During these mentoring sessions, the pairs got the chance to delve deep into their practice together, offering a space for reflection. The final element of the Special Initiative will consist of a digital publication sharing the learnings of this documentation training programme.
The Teacher-Artist Partnership (TAP) CPD and Residency Programme is a unique Department of Education led initiative for supporting and enhancing arts and creativity in education in primary schools. It is funded and supported under the Creative Ireland Programme – Creative Youth. The initiative includes CPD Summer Courses and subsequent funded Artist in Residency opportunities in which TAP trained teachers and artists and the children work together in partnership during the following academic year. For more on TAP see: edcentretralee.ie/27-teacher-artist-partnership.html
TAP Face-to-Face 2022 runs from Monday 4th July – Friday 8th July. The Teacher Artist Partnership Residency programme 2022 – 2023 will be available to eight participating schools in all 21 full-time Education Support Centres. Only schools whose teachers participated in the summer course 2022 will be eligible for a residency.
Register on your local full-time Education Support Centre's website. See link to find your local Education Support Centre https://esci.ie/
Published
18/5/2022
Artforms
School Level
Region
---