CPD Opportunities: Experiential workshops for second-level teachers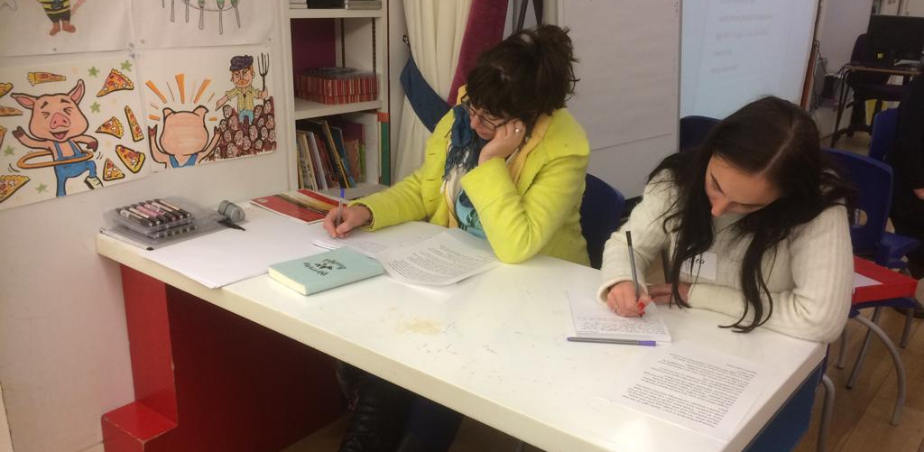 Arts in Junior Cycle (JCT)
Dates: Vary
Arts in Junior Cycle provide teachers at second-level with the opportunity to engage in elective learner-centred teacher professional learning (TPL) experiences. The vision of Arts in Junior Cycle is for all Junior Cycle teachers to value, enjoy and be enriched by the arts and to see the arts as integral to learning. The Arts in Junior Cycle team co-design and develop learner-centred TPLs in collaboration with a range of artists, creative practitioners and arts organisations.
This month we are delighted to offer the following:
Style and Purpose in partnership with Poetry Ireland
Writing our Place in partnership with Fighting Words and Graffiti Theatre Company, Cork
In the News in partnership with Newsbrands Ireland
Introduction to Screenprinting with Elena Santos 'Just Art It', Galway
A call out for expressions of interest for an Artistic Performance community of practice
A call out for expressions of interest for a  DesignCIRCLE community of practice 
These TPLs aim to inspire, support and empower teachers and to embody the principles and key skills which underpin the Framework for Junior Cycle 2015.  All TPLs are open to teachers from all subject disciplines.
For more information and to register for upcoming workshops and communities of practice, visit www.artsinjuniorcycle.ie.  New workshops are added weekly!
Published
29/9/2022
Artforms
School Level
Region
---