Creative Writing Workshops for Teachers with Arts in Junior Cycle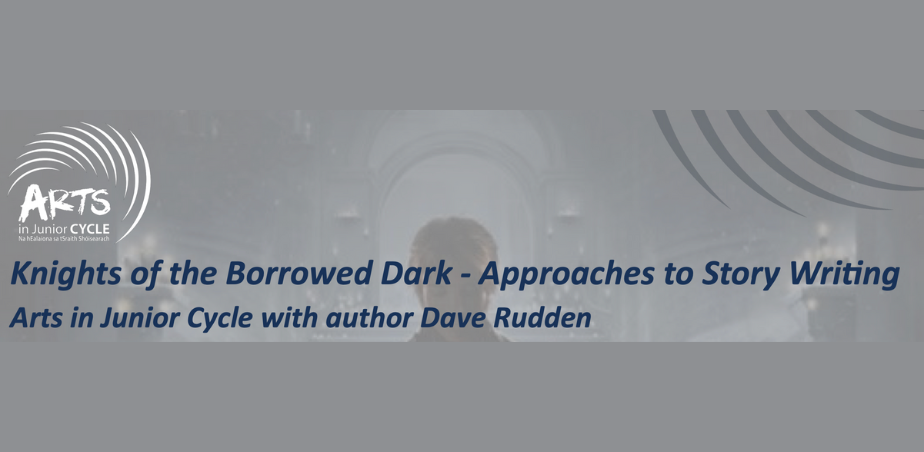 Arts In Junior Cycle
Date: Wed 3 May 2023
Time: 5:00pm – 6:30pm
Venue: Zoom
Arts in Junior Cycle are hosting a creative writing workshop for Teachers. Knights of the Borrowed Dark: Approaches to Story writing with award-winning author Dave Rudden.
Using his novel Knights of the Borrowed Dark – an indicative text for 1st year junior cycle English – Dave will share how he turns inspiration into a fully developed narrative. You will see the writing process from the inside and learn creative writing techniques you may wish to use in the classroom.
During this workshop participants will:
use the Knights of the Borrowed Dark as a starting point, learn how to, craft ideas into stories and develop sustainable writing practices
explore how to create and describe the characters and structure of a story
develop a plan to write a 'draft zero' of your own novel or short story
collaborate, share ideas, and reflect in a safe, supportive workshop space
experience practical and creative methodologies that can be used / put to use in professional classroom practice.
Published
27/4/2023
Artforms
School Level
Region
---