Join The Erasmus+ Online eTwinning Schools Conference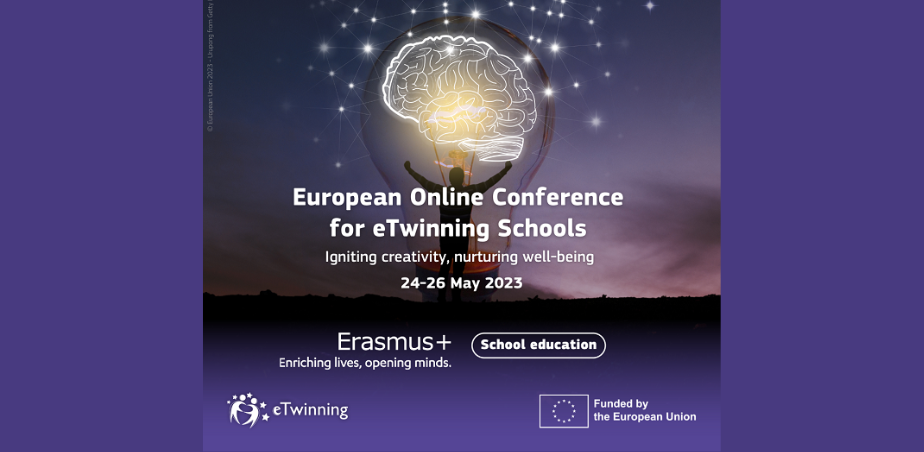 Erasmus+
The Online eTwinning Schools Conference
Date: 24th-26th May 2023.
The Online eTwinning Schools Conference will take place from 24 to 26 May 2023. The first day of the conference (Wednesday 24 May) will be live streamed and open for anyone to join and engage with. No registration is needed.
The overall goal of the conference is to identify, highlight, share, promote, disseminate and further establish the practices of eTwinning Schools that focus on creativity and well-being.
During that first day, Arianna Sala of the Joint Research Centre (JRC) will present the keynote presentation "LifeComp: A European competence framework for better lives in our uncertain world".  LifeComp is the European framework for the personal, social and learning to learn key competence.
Days 2 and 3 will be closed only to eTwinning registered participants.
For more information and to join the public livestream, visit here: https://school-education.ec.europa.eu/en/insights/news/get-ready-european-online-conference-etwinning-schools-igniting-creativity-nurturing 
---