Mayo Education Centre: Creative Arts Session for Teachers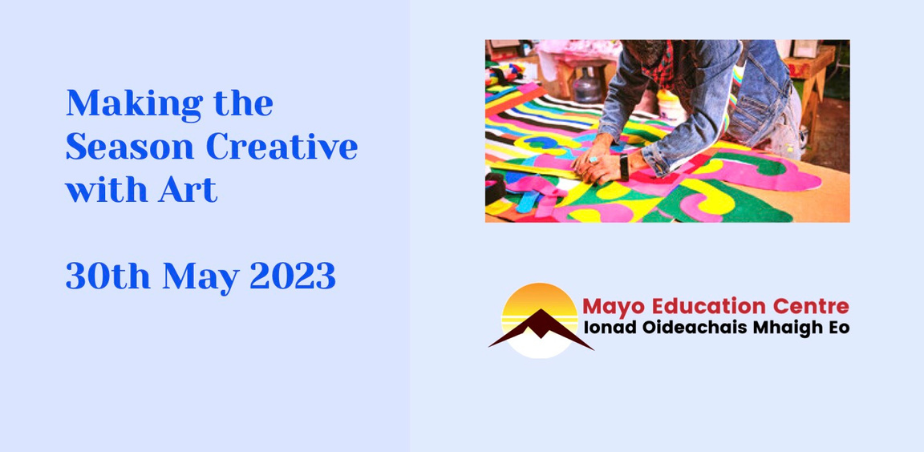 Mayo Education Centre
Date: 30th May 2023
Mayo Education Centre invites teachers to a free arts session that will inspire them to experiment and be creative with a variety of materials to create both two and three dimensional artworks. Led by artist Jennifer Hickey "Making the Season Creative with Art" is a practical face to face session, which will encourage participants to explore art making processes using a variety of materials and will deliver an imaginative learning experience that teachers can bring back to the classroom.
Participants will work with a variety of materials including; clay, inks, paint, card and materials from nature.
It is aimed at teachers of all levels of experience and is suitable for teachers in junior and senior classes.
• Learn new and easy ways to incorporate natural materials into the classroom.
• Gain knowledge on contemporary artists who explore their environment and use natural materials in their work.
• Explore hands on craft processes that will promote wellbeing and encourage the classroom to respond, explore and interpret the season in a visual and creative way.
Date: 30th May, 7pm – 9pm
Fee: Free
To Book: https://mayoeducationcentre.ie/
Published
27/4/2023
Artforms
School Level
Region
---