Get ready for Creative Schools Week 2023!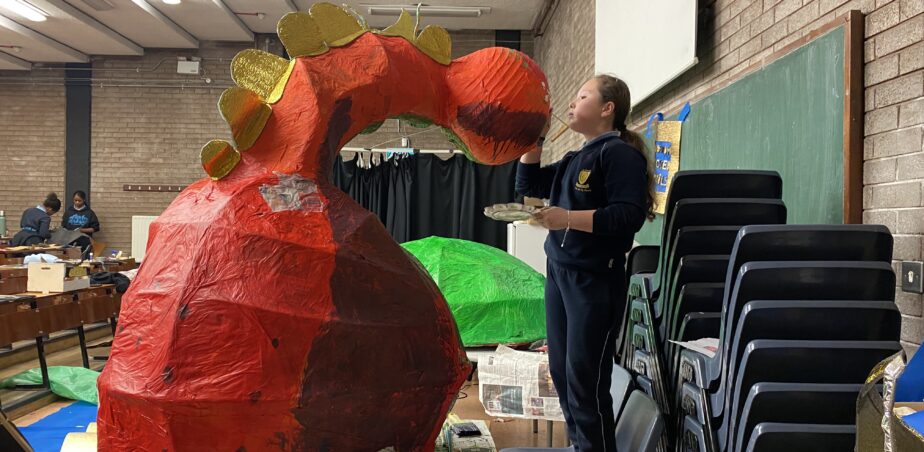 Creative Schools
Date: 8th-12th May
Creative Schools have invited every school in Ireland (primary, post-primary, special education schools and Youthreach centres) to celebrate the arts and creativity from 8 – 12 May, 2023. The theme this year "Creativity Lives Here" encourages school communities to pause and reflect on where creativity is evident in their lives, in every class, in every school and in the experience of every student. The week is a time to focus on celebrating this creativity, perhaps adding to the experiences of students in the form of events or workshops and providing a platform to show how creative each school can be.
If your school is already in the Creative Schools initiative, this week is a great time to celebrate your journey so far!
Previous years' Celebrations included Online Celebrations highlighting work from a selection of Creative Schools and Creative Clusters initiatives since 2018, as well as workshops, interviews and features across a wide range of different artists and arts and cultural organisations. They invite you to watch these videos with your students to learn about school communities across the initiative as well as their creative approaches to learning and artistic responses to Covid 19. Schools highlighted are a representation of the over 460 schools who had participated in the Creative Schools initiative since 2018.
Watch a video on Creative Schools Week 2021 Online Celebration: Episode 1 here: Creative Schools Week 2021 Online Celebration: Episode 1 – Primary
For FAQ's about Creative Schools Weeks visit: https://www.artscouncil.ie/creative-schools/creative-schools-week-2023-faq/#faq1
---