TAP+ Summer CPD Course and Residency Programme for Teachers and Artists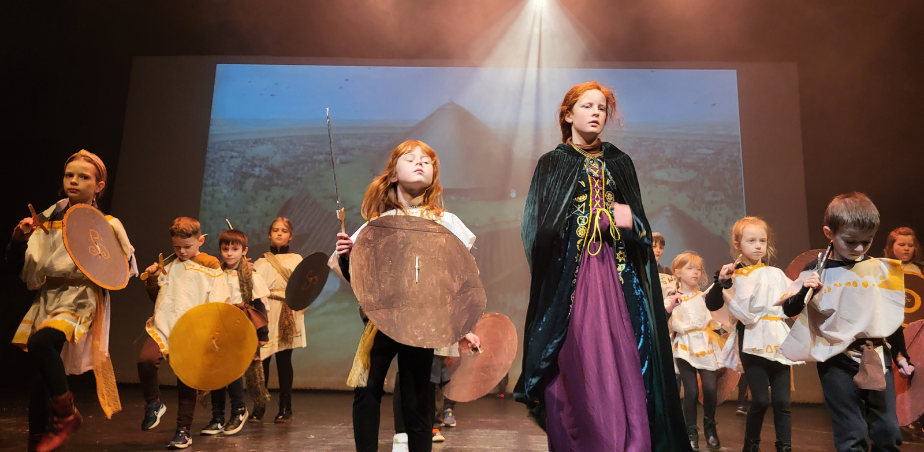 Teacher-Artist Partnership+ (TAP+) CPD
Call Out for Artists and Creative Practitioners
Application Deadline: Friday 23rd June 5pm
Teacher Artist Partnership + (TAP+) together with the Association of Local Authority Arts Officers are pleased to launch a Call Out for Artists/ Creative Practitioners to participate in the 2023 Face-to-Face TAP+ Programme.
TAP+ CPD Summer Course & Residency programme is open to Artists / Creative Practitioners (in all art forms / creative practices) who are committed to sharing creativity with children and teachers in primary and special schools.
To apply for TAP+ Summer Course and Residency please send expressions of interest to the Director of your local Education Support Centre (ESC): https://www.esci.ie/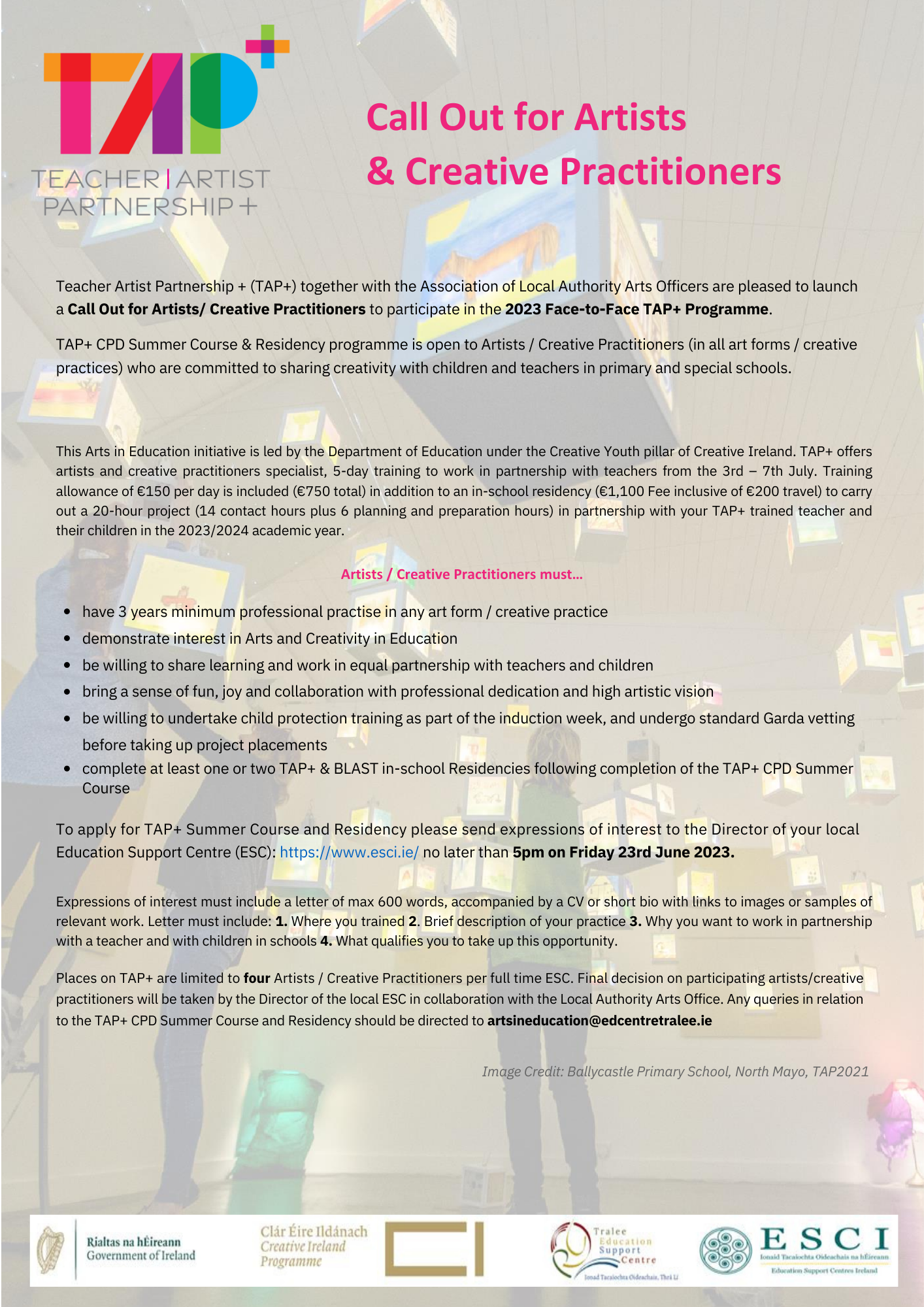 Call Out for Teachers
Application Deadline: 26th June 2023
The Teacher Artist Partnership+ (TAP+) Summer Course explores partnership through arts and creativity in education in primary and special schools.
TAP+ trained teachers can apply to host a fully funded TAP+ artist/creative practitioner Residency in their school in 2023/2024.
TAP+ is a unique summer course that offers teachers the opportunity to explore professional learning through a partnership between teachers, artists, creative practitioners, and children. TAP+ aims to support creativity throughout the curriculum and focusing on wellbeing, literacy, and creative arts for all schools including DEIS.
This is a Free Course. Book your course through your Local Education Centre or use the following link: https://www.surveymonkey.com/r/2DYR7ZK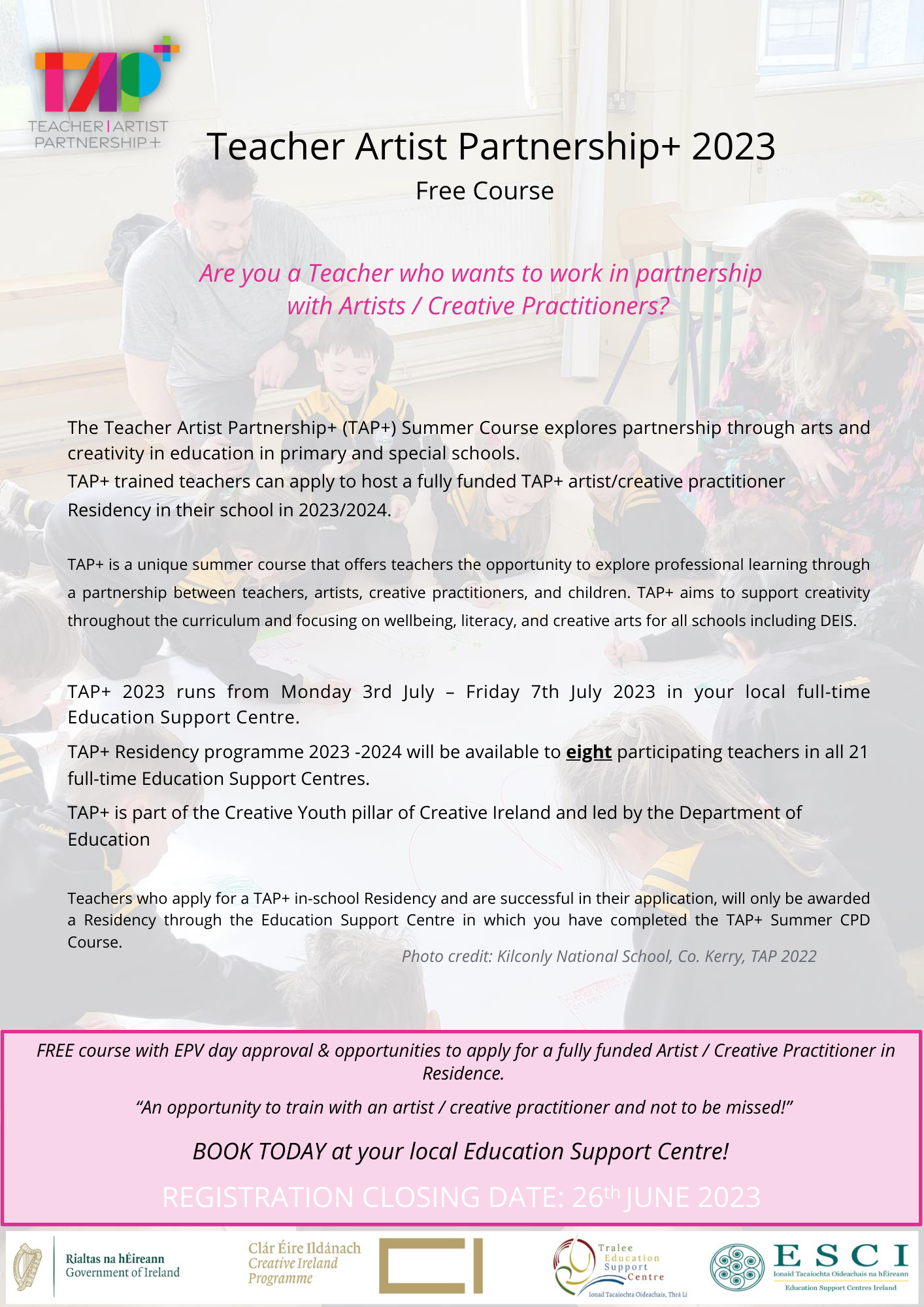 Download PDF for the courses here: 2023 Nationwide Call Out for Artists Creative Practitioners Flyer. and National Teacher TAP+ Call Out 2023 Flyer
View TAP+ Video here:  https://vimeo.com/825074868
Published
25/5/2023
Artforms
School Level
Region
---