2023 National Portal Day – Programme Announced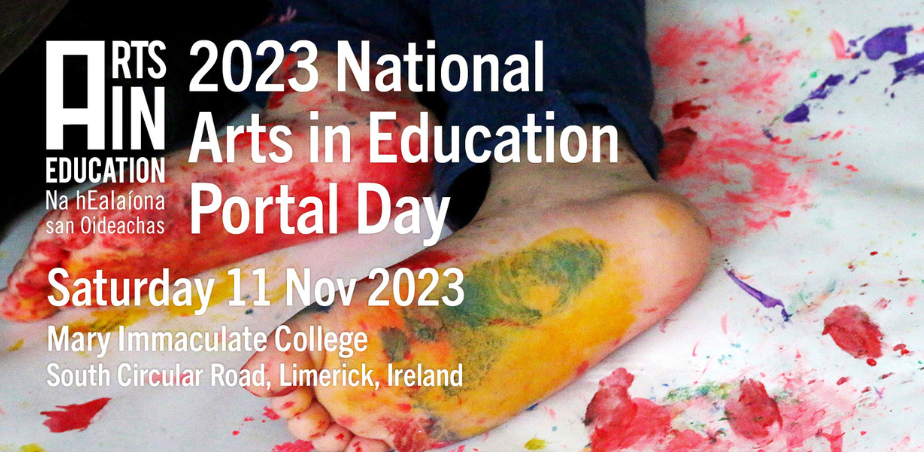 Unveiling the 2023 National Arts in Education Portal Day Programme.
Ticket Booking Now Open!
We're excited to be back with our 2023 conference taking place at Mary Immaculate College, Limerick on Saturday, 11 November 2023 in partnership with the Department of Arts Education & Physical Education. The event aims to bring together members of the arts in education and creative practice community from all across Ireland, to share, learn, talk, network, get inspired and continue interrogating best practice in the field.
The Programme will see a mix of presentations, smaller discussion-led sessions and creative workshops each addressing the special focus of 'Seldom Heard Voices' reflecting diversity and inclusion across school communities.

As previously announced The Portal Team is delighted to welcome guest speaker, artist/researcher Dr. Jill Goodwin, highly respected for her practice working with children labelled as having profound and multiple learning disabilities, who will deliver the conference keynote address.
View the 2023 Programme HERE
How to Book Tickets
Tickets for the 2023 National Arts in Education Portal Day are free but pre-booking is essential as capacity is limited. 
For further enquiries please contact events@artsineducation.ie.
Book Tickets HERE
---