Cavan County Council Arts Service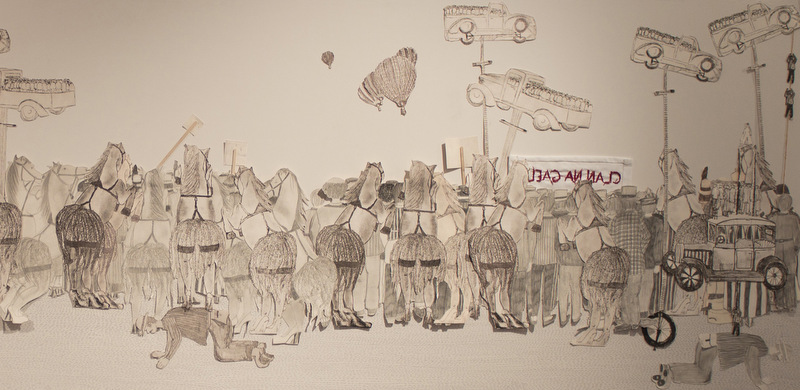 Cavan County Council Arts Service is the local government agency charged with leading the development of the arts in the county. We advocate the importance and value of the arts and promote their practice and development. We advise government and others on the arts as required by the Arts Act 2003. We invest public monies allocated by government in supporting artists and arts organisations to make work of excellence and in other actions consistent with our remit.
We work in partnership with the Arts Council, Department of the Arts, Heritage and the Gaeltacht and with other government departments as well as agencies and organisations within and beyond the cultural sector.
Cavan Arts Service with Cavan and Monaghan Education and Training Board (CMETB) and Cavan and Monaghan County Council through Local Arts and Education Partnership are aiming to enhance opportunities for children and young people through The Arts in Education Charter.
The objectives are:
Nurture partnership development with a shared responsibility for the delivery of arts in education practice
Develop and deliver an annual programme that engages children and young people from early years, primary, junior, transition and senior cycle students
Cultivate new partnerships and joint ventures between professional artists, arts organisations, cultural institutes, local authority arts officers and other arts providers but within existing financial supports
Develop continuing professional development (CPD) to achieve high quality arts in education experiences for all involved
Foster and support creativity and ownership
Ensure effective communication
Enhance learning and evaluation
Support learning, evaluation and monitoring as an integral part of the new LAEP and provide flexible boundaries for change where required
Cavan Arts Office are working with CMETB Lead partner and Monaghan County Council and Music Generation head office to develop performance music and promote music education for children and young people in counties Cavan and Monaghan.
Through Peace IV Cavan Youth Arts Lab, Cavan Arts Service provides specialist youth arts programmes for young people to make exciting work in theatre, dance, music, drama and visual art, creating profound cultural memory.
Contact Details
---
Contact Name
Catriona O'Reilly,
Arts Officer
---
Address
Cavan Arts Office,
Johnston Central Library Building,
Farnham Street,
Cavan,
Co Cavan
H12 C9K1
---
Telephone No.
+353 (0)49 4378549
---
Email
---
Website
---
---