Donegal Education & Training Board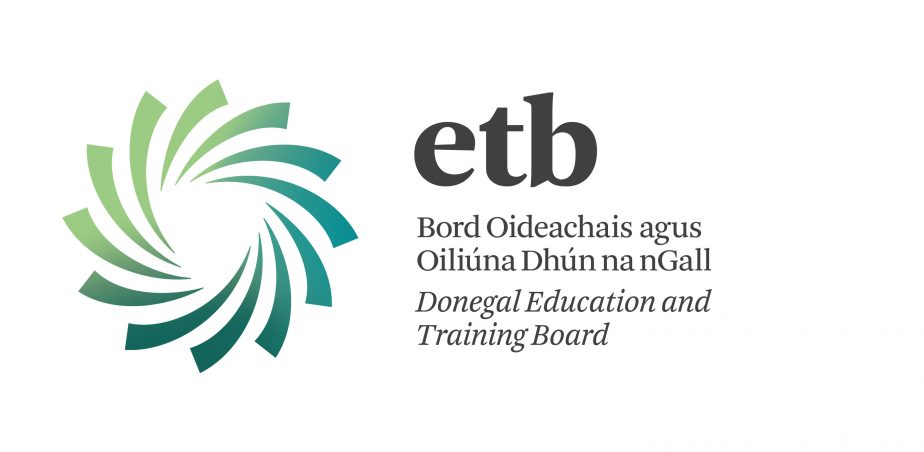 Donegal ETB is committed to promoting arts in education with the aim of enabling students to be successful in both school life and later in their adult life. Donegal ETB schools/centres and programmes play a key role in affording students opportunities to participate in a high-quality arts education as part of a complete education.
Donegal ETB in promoting the Arts in Education is committed to:
establishing a school-wide commitment to arts learning;
creating an arts-rich learning environment; and
working effectively and efficiently in the allocation of time and resources
By promoting the arts as an integral component of our educational delivery, it positively impacts on student attendance, persistence and engagement. It can also enhance teacher effectiveness; and strengthen parent and community involvement. Donegal ETB is committed to working in partnership with statutory, community and voluntary organisations in promoting the arts in Education. As part of the Donegal ETB Strategy Statement 2017-2021, Lean ar Aghaidh, there is a clear commitment to offer educational and training programmes within quality teaching and learning environments. The concept of partnership is also a central theme within the strategy. There is a recognition that working in partnership provides more focused approaches to both learning and employment opportunities.
Donegal ETB as part of their Arts Programme manages the Donegal Music Education Partnership (DMEP) which provides instrumental/vocal tuition in all genres of music (classical, jazz, traditional, rock/pop) at reasonable rates to children and young adults. The project can also hire out instruments. As part of the emphasis on performance, pupils of the DMEP can join an ensemble or choir to help develop their musical and social skills.
Contact Details
---
Contact Name
Ms Anne McHugh, Chief Executive
Dr Martin Gormley, Arts in Education, Director of Schools
---
Address
Donegal ETB Admin Offices
Ard O Donnell,
Letterkenny
Co Donegal
---
Telephone No.
074 91 61600
---
Email
---
Website
---
---