Draíocht Arts Centre, Blanchardstown, Dublin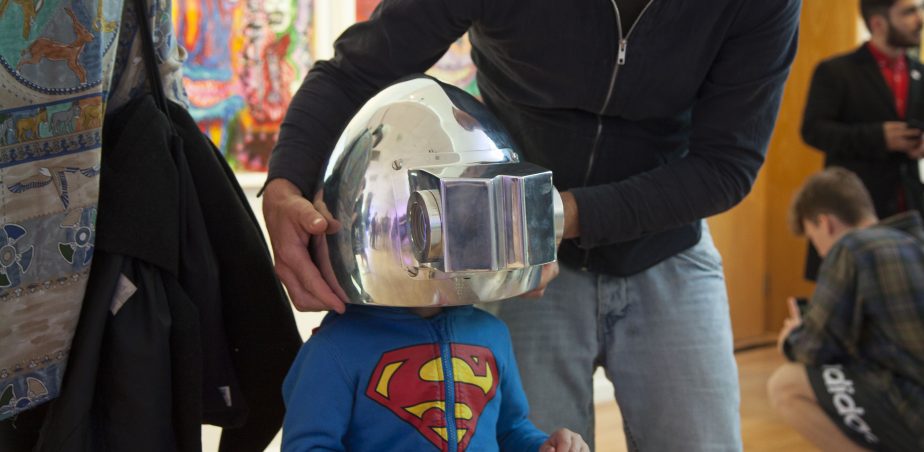 Draiocht – Space for Vision


OUR VISION 

Our vision is of an Ireland where everyone has the opportunity to enjoy and be enriched by the arts.
OUR MISSION
Draíocht means magic. 
Our name gives us a clear mission: to share the magic of the arts.
We do so in three ways:
by presenting a lively, year-round programme of events, making sure there's something for everyone to enjoy.
by creating opportunities for our local community, and particularly children and young people, to discover and love the arts.
by collaborating with artists to develop work specifically for our audiences.
One of our 5 Strategic Priorities is CHILDREN & YOUNG PEOPLE and specifically Giving children and young people a voice. Draiocht's Goal is to enable art for, by and with children and young people.
Our belief in the value of the arts for children and young people as well as the demographics of the area drives this priority for us. We want to offer every child and young person ongoing access to the arts in a safe and stimulating environment where they feel free to be their creative selves. Our work will be informed by what we know but, more importantly, will respond to what the younger members of our community tell us is relevant and of interest to them. In doing so, we will uphold our position as a model of best practice in arts provision for children and young people.
What we are setting out to do to achieve this goal:
We will review our Children and Youth Arts programme and develop a cogent strategic plan which maximises our impact for children and young people
We will present and produce an engaging, high-quality programme of work for, by and with children and young people throughout the year
We will deepen and expand our relationships with local primary and secondary schools
We will listen to children and young people and be influenced by their input
We will sustain programmes that enable children and young people to be their creative selves
We will strengthen our programmes to expand equality of access to more children and ensure the quality of their experience 
—
We will develop the practice of artists working specifically in the area of children and young people
How we will know we have achieved this goal?
We will have maximised our impact delivering against key stated objectives

We will have enhanced and increased our engagement with children and be recognised by the Arts Council, our peers and our public for the quality of our programme and its contribution to the art form
We will have supported children and young people's experience of the arts in school settings, have provided professional development opportunities for teachers and have established a peer forum for ideas, knowledge and resource sharing
We will have established a Children's Council and a Young People's Advisory Panel and have promoted best practice in inclusive decision-making processes
We will have expanded Dublin 15 Youth Theatre, Create Dance and Toddler TakeOver and have explored and piloted further opportunities for long-term, developmental programmes
We will have welcomed more children and young people to Draíocht by reducing barriers to participation through offering free access places and other initiatives and by programming with particular needs in mind
We will have established a Children's Artist in Residence programme
Read Draiocht's New 5 Year Strategy 'Space For The Arts' 2018-2022 here:
https://www.draiocht.ie/content/files/Draiocht_Strategy_2018-2022_FA_(WEB).pdf
Contact Details
---
Contact Name
Emer McGowan, Director
Sarah Beirne, Children & Youth Arts Officer
---
Address
Draiocht,
Blanchardstown Centre,
Blanchardstown,
Dublin 15
---
Telephone No.
+353 (0)1-8098029
---
Email
sarah@draiocht.ie
---
Website
---
News posts - 2 results
Events

Draíocht  Dates: 1-31 March 2022 To celebrate 25 years of World Book Day on March 3rd, Draíocht invites primary schools to…

Opportunities

Draíocht & Fingal Arts Office Deadline: 5pm, 18th September 2020 Fingal Arts Office, in collaboration with
---