Limerick City and County Council Arts Service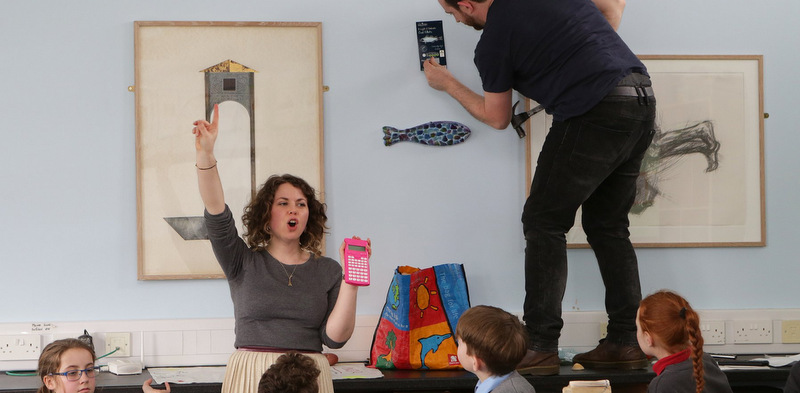 Limerick City and County Council Culture and Arts Department
The Department is responsible for the delivery of the Limerick Cultural Strategy which includes actions on arts in education.
Our principal document is the Limerick Cultural Strategy. The Limerick Cultural Strategy is an integrated set of choices that will pave the way for effective planning to achieve change through cultural engagement.
Within that document object 6 is as follows;
To engage citizens through involvement in culture
Cultural organisations in Limerick have demonstrated a distinct expertise in their participatory approaches to creative and artistic work. Active engagement and participation in cultural activity has the potential to bring about transformative change to individuals and communities. We aim to achieve this in the following ways:
Recognise and support the contribution of cultural activities to the lifelong learning process.
Place a strong focus on social inclusion including providing opportunities for participation by marginalised communities and social groups at risk of exclusion.
Develop opportunities for young people as they move from school into adult cultural activities.
Expand the open learning facilities in libraries, community centres and non-traditional spaces to create increased opportunity for cultural participation and engagement.
Explore new modes of cultural engagement through utilising and strengthening existing networks of engagement such as the Public Participation Network (PPN) across the city and county.
Recognise the relationship between participation and engagement for active cultural citizenship.
There are two other strategic documents which also deliver on Arts in Education. The first is the Framework Agreement with the Arts Council that include the following strategic objectives;
1. Supporting Artists and Key Strategic Organisations
2. Rural Arts and Excellence
3. Young People, Children and Education
4. Festivals and Events
The second is the Culture and Creativity Strategy for Limerick as part of Creative Ireland. There are five strategic actions within this document;
1. Future Creators: Children and young people
2. Creative Minds: Nurturing and supporting artists and other creators
3. Creative Springboard:  Fostering creative and cultural innovation
4. People, Places, Networks: Enhancing our local cultural and creative infrastructure
5. Creative Screens:  A focus on film and coding
6. Creative Citizens: People creating and accessing culture on their doorstep
Contact Details
---
Contact Name
Limerick City and County Council Culture and Arts Department
---
Address
Limerick City and County Council,
Merchants Quay,
Limerick,
V94 EH90
---
Telephone No.
+353 (0)61 557363
---
Email
---
Website
---
---