Blog 1 – Tom Dalton, Artist & Arts Worker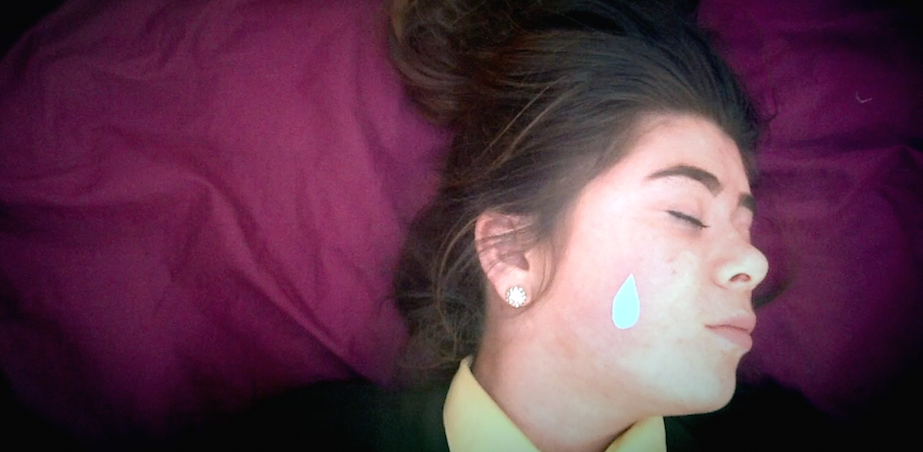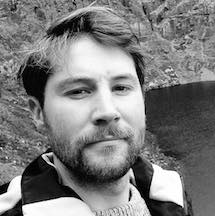 Tom Dalton is an artist and arts worker at Mayfield Arts Centre, Cork. The arts centre is a unique, dedicated arts space based in the heart of Mayfield in Cork city, at Newbury House Family Centre. Mayfield Arts provides opportunities for participants to connect, learn, reflect and act through creative processes. It is an example of best practice in the fields of community arts, social inclusion, non-formal and community education. Mayfield Arts develops, manages and delivers arts programmes, training and education in consultation with the local community and provides access to art activities and processes that facilitate personal and community development to people of all abilities.  A graduate of CIT Crawford College of Art and Design, Tom's role in the arts centre is to support the artistic and creative development of the Cúig studio artists through individual and group mentoring. Cúig artists are five artists in supported studios in Mayfield Arts Centre. The Cúig project, supported by POBAL, has been running at Mayfield Arts Centre since 2008, and is the only supported studio of its kind in the country. Tom also coordinates and facilitates outreach projects to school and community groups throughout the city.
"What I Do When I Feel Blue"
The teenage years and early adulthood can be particularly tricky times to navigate in life. According to the 'My World' National Survey of Youth Mental Health one in three young people have experienced mental health difficulties at some point (Headstrong and UCD School of Psychology, 2012).
Developing coping strategies and building self-esteem can offer a strong protection as young people move into adulthood. A secondary school setting offers an opportunity to reach young people in their formative years and provide tools for mental and emotional resilience, equipping them with skills to cope with the bumps in the road into adulthood and beyond. Funded through Creative Engagement (NAPD) and St. Patrick's College, "What I Do When I Feel Blue" is a collaborative animation project between Mayfield Arts Centre and St. Patrick's College in Cork.
June McCarthy, Transition Year coordinator, identified a desire on behalf of the school to engage students in areas of mental health, wellbeing, peer support, community and belonging. St. Patrick's College has a strong history with Mayfield Arts, having engaged in many Creative Engagement Projects over the years. An introductory meeting with June allowed us to get a sense of the student group as a whole, learn about their previous experiences with art and to get an idea of what they and the school hoped to achieve through this project. Film was something previously unexplored in St. Patrick's College and seemed particularly appropriate for a project of this kind. Video and stop-motion are communicative, accessible and fun mediums to work within. The potential to share their film through social media and Youtube also gives potency to the work of the students.
Every Friday for six weeks, a group of twelve transition year girls made the short journey up the road to Mayfield Arts. For most of the girls it was their first time inside the building. On day one students were introduced to basic principles of filming and stop-motion using slideshows, demonstrations, examples and warm-up exercises. Once the group was familiar with the process, we all sat together, drank tea and chatted about their ideas for the project. Students were invited to name and respond to important issues that impact their lives and that of their peers. I was taken by the openness of the girls in sharing their stories. Through facilitated discussions, it became clear that the group wanted to create something positive that could help their friends and others experiencing difficulties.
We went about compiling a list of things they do when they are feeling down; things that can help lift them out of difficult times. We quickly filled an entire blackboard with suggested actions; 'go outside!', 'eat chocolate!', 'Ring your friends!' Through a voting system the group arrived on the six top things they do to make themselves feel better when feeling down. We then brainstormed how we might illustrate these suggestions through animation. Roles within the group formed naturally; some were eager to be in front of the camera, while others prefered 'out of frame' activities like setting up cameras, framing shots, controlling light and directing actors. The girls worked great as a team, generating ideas, sharing equipment, helping each other and discussing their outcomes. Footage was collected and reviewed in groups with editing carried out with support from facilitators. Regular feedback was sought from groups to access progress and offer support where needed.
The final film, a three-minute animation that acts as a 'tool-kit' for resilience, was launched and screened during the school's Transition Year closing ceremony. A couple of the girls introduced the project, sharing their ideas, methods and processes with their peers, teachers and parents. Once uploaded to Youtube, the film and its message began to spread beyond the school grounds.
Feedback from the group was really positive and there was a tangible sense of pride in what had been achieved.
"I liked everything about this project but especially that we could do it all by ourselves with just a little bit of help."
 "I wouldn't change anything, it was very interesting and fun."
 Take a look at the girls' film here!
https://www.youtube.com/watch?v=9cku_n_IJ4w
This project was funded by Creative Engagement (NAPD) and St. Patrick's College, Gardiner's Hill. For more information visit mayfieldarts.ie
Published
20/6/2017
Artforms
School Level
Region
---