Blog 2 – Jean Tormey, Curator Early Years & Families at Tate Modern & Tate Britain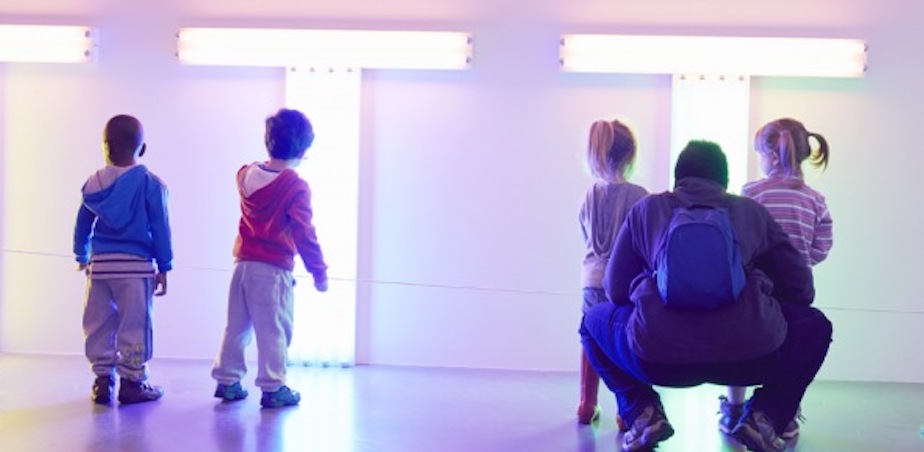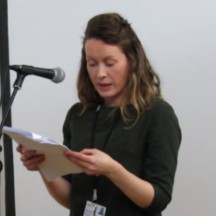 Jean Tormey is Curator of the Early Years and Families programme of resources, events and projects at Tate Modern and Tate Britain for under 5s, 8-14s and intergenerational audiences. She has worked on Families' programming in galleries since 2008. Her practice involves working with artists, audiences and colleagues at Tate to develop content and activity through which diverse children and families can be considered as equal and valued visitors to Tate. Jean has worked in gallery learning since 2005 as an intern in New York and as a learning curator in different galleries in Liverpool, Kilkenny and London.
Blog Post 2:
This post looks at some of the key parallels between the Reggio Emilia philosophy and the 'non-negotiables' or values of Tate Learning's Early Years and Families' programme. It's worth noting just how different the conditions of each context are before launching into this. While the early years' schools of Reggio Emilia are formal educational settings, Tate offers an informal, flexible learning setting not restricted by the demands of curricula, but inextricably linked to the Tate collection (sometimes exhibitions) and the buildings artwork is housed within. In Reggio Emilia, the pedagogistas, atelieristas and others who run the schools have an opportunity to get to know children and families well, meeting them daily and going on a journey of at least an academic year with them. At Tate, the Early Years and Families' team are usually dealing with a transient, fleeting audience who drop in to the programme occasionally – sometimes by accident. Despite this, there are many correlations that can be made between our approaches to learning.
Agency
In the Early Years and Families' team, we are passionate about treating children as equal gallery visitors and as an audience of the here and now rather than a developmental audience of the future. Similar to Reggio, this is about treating every child as an individual and programming in a way that recognises their unique interests, abilities and motivations.
One of our key values as a team is agency. We aim to design a programme that invites families of all ages from many different backgrounds with a range of experiences and knowledge to participate and find their own personal route through the gallery via our programme. Our resources and events should be an opportunity for families to co-construct meaning together (which also relates to the Reggio approach). In order for this to be successful, activities need to speak to and attract both adults and children in a very open-ended way.
Art and artists
The status of artists on our programme and the way we work with them can be compared to the Reggio approach. When we engage artists in the work we do, it's about agreeing on where we would like to get to in terms of audience engagement, without knowing exactly how we're going to get there.[1] This makes it an exciting but often complex relationship that needs to be continually managed and reflected upon.
Like in Reggio, we view artists as experts in their own practice and as having a very particular view of the world which can be very different to ours, but we do not expect them to be experts in working with children or the Tate collection – which is where our expertise comes in. At the heart of this is a discussion about their studio practice and how the materials and processes might relate to engagement with the Tate collection and our audience.
Curiosity
When working with an artist, our approach to the framing of an activity and to the use of materials we employ can be compared to the Reggio approach too. We believe in using high quality materials that relate to artists' studio practice, ones that cannot be found in conventional educational settings. We aim to present these materials in a way that engages children and families' curiosity (another of our non-negotiable) and imagination through introducing materials and processes in layers that unfold, rather than introducing everything all at once. This relates to the Reggio Emilia belief in 'environment as educator', and we would include the setting and location of our activity in this – the galleries and architectural spaces of Tate.
A social space
By its very nature the gallery environment is a public, social space. It is a space where families have the potential to view each other in a very different light, where they can encounter (and sometimes collide with!) other visitors, and where they can communicate about ideas and issues they may not have explored before. I think this aspect of our work relates to the importance Reggio places in children forming relationships with other people in order to learn. We are keen to make our programme as visible as possible in the gallery so that families and our programme can be seen and heard rather than tucked away in a studio space.
In my next blog post I'll consider some specific examples of programming for early years audiences at Tate.
[1]   I always find a quote by artist Jeremy Deller useful when thinking about this – "A good collaboration is like going on a long journey without a map, never knowing quite where you will end up."
Published
27/7/2017
Artforms
School Level
Region
---