National Museum of Ireland Call Out for Artists & Educators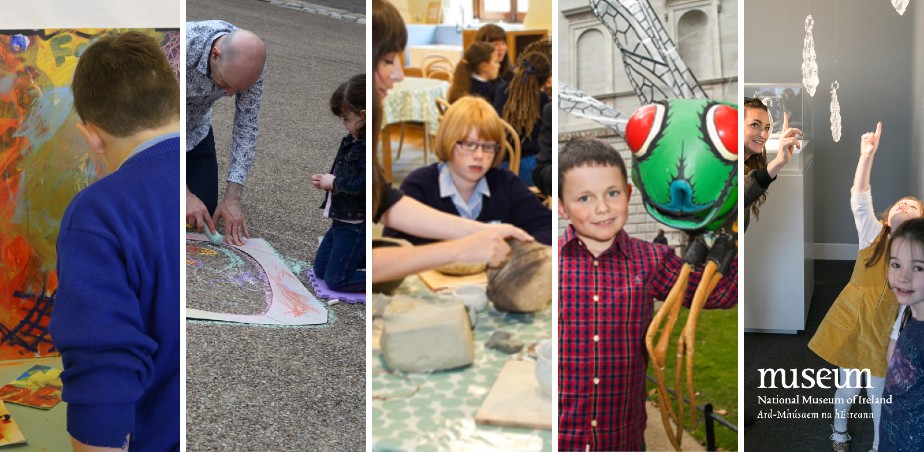 National Museum of Ireland
Deadline: 30th July 2021
The Education Department of the National Museum of Ireland is looking for artists working in visual arts, design, drama, film, storytelling, architecture, craft and/or other arts disciplines with experience of designing and delivering workshops to meet the learning styles and needs of a range of audiences, including adults, schools and intergenerational groups such as families.
While currently prioritising online engagement programmes, the National Museum of Ireland are inviting facilitators who are interested in creating both online content and in facilitating onsite programmes. Those eligible will have experience in the delivery of digital-based content in a virtual capacity and should be comfortable operating digital based equipment and programmes.
Facilitators and artists who register their interest in working with the Museum may be invited to work with them, at one or more of its four sites, and/or to create one or more short videos or participate in the Museum's public engagement programmes through live online or onsite workshops or talks.
Any queries can be directed to bookings@museum.ie.
Deadline: 30th July 2021
Published
29/6/2021
Artforms
School Level
Region
---