Call for Virtual Presentations & Creative Workshops! National Arts in Education Portal Virtual Conference 2021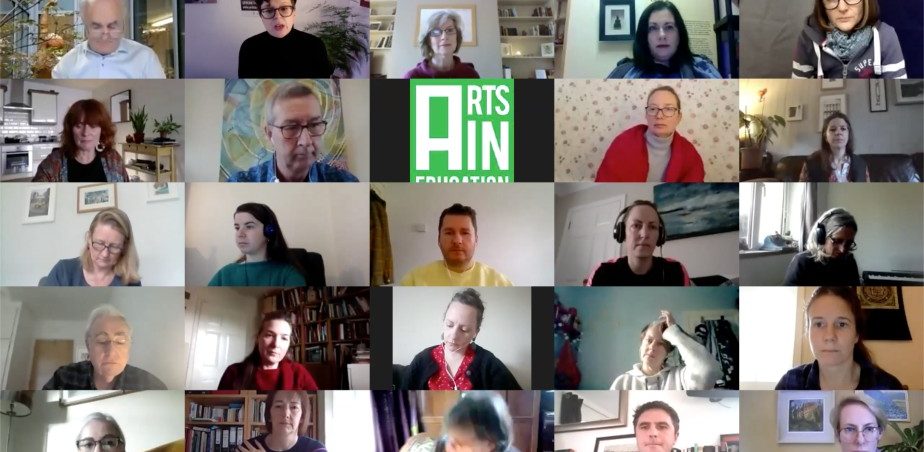 Arts in Education Portal
Deadline: Friday 27 August 2021
Update: Conference Dates – Monday 15th – Sunday 21st November 2021
Artists, teachers, academics and arts education professionals… Do you want to be part of the sixth annual National Arts in Education Portal Day Conference?
The sixth National Arts in Education Portal Day will move online again this year with a series of virtual events taking place across a week in November. The conference aims to bring together members of the arts in education and creative practice community from all across Ireland, to share, learn, talk, network, get inspired and continue interrogating best practice in the field.
The Arts in Education Portal Editorial Committee invites proposals from organisations or individuals who want to share practical approaches, new skills, new insights, open conversation and offer critical thinking from across the field.
This year, the Portal Committee is looking for the following:
'In Conversation' Series
Submissions for 'in conversation' style online sessions. We invite proposals that seek to explore or interrogate particular aspects of arts-in-education practice and/or that unpick common terminologies through a practice-based lens:
i.e. What do we really mean when we talk about 'collaboration'?
How do we measure or understand 'high-quality'?
What does listening to, or giving a platform to, the child's voice really mean?
What does a child-led process look like?
Where does arts-in-education practice fall short? Who is left behind?
Proposals should clearly demonstrate an innovative approach to online delivery, ideally with dynamic presentation methods which stimulate audience conversation. Please note the committee will be selecting two 'in conversation' sessions for the conference.
Creative Workshop Series
Submissions for the facilitation of two online creative workshops over two days (one per day). The workshops should be focused and process-based, aiming to support both artists and teachers to explore new ideas, approaches or techniques to support their own professional development through creative practice.
The workshops will take place over a weekend (Saturday & Sunday) with the delivery of two 90 minute sessions with the same group of participants.
Would like to be included in the programme for this day? If so, please send us your proposal.
Please ensure your proposal includes the following:
Detailed background on presenters and professional experience in the sector;
Some visual examples of work (no more than 5) relevant to the proposal;
Outline of why you think this presentation/workshop is important to bring to the arts-in-education community.
Practical details of how the presentation/workshop will be delivered in the online context.
The Committee will prioritise submissions from people from diverse communities, including but not limited to people of colour, those from ethnic minority backgrounds, migrant communities and those with disabilities.
The deadline for submission of proposals is 5pm Friday 27th August 2021.
Download the submission form National Portal Day Virtual Conference Proposal Form 2021.
For questions and submission please email events@artsineducation.ie.
National Portal Day Virtual Conference Proposal Form 2021
---