The 16th Annual Fís Film Project Awards – Winners Announced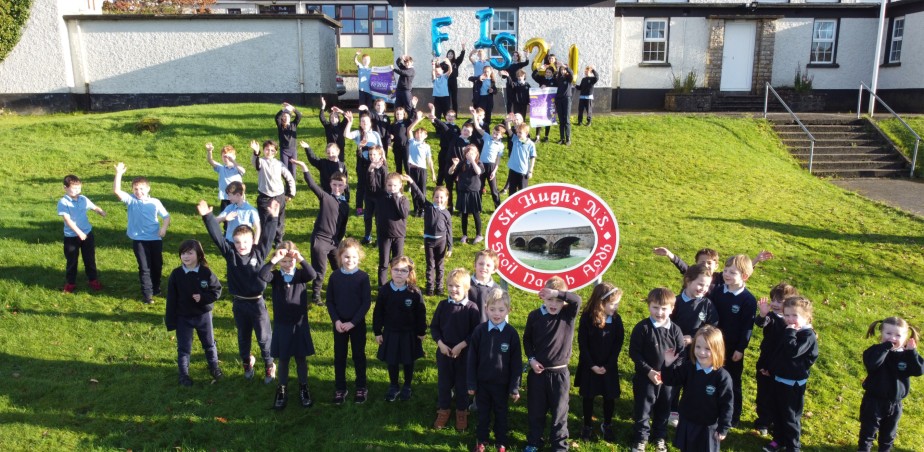 Fís Film Project
Best COVID Movie, most powerful Irish language production and more announced at 16th annual FÍS Film Awards. 
IRELAND: Lockdown, Irish language movies, outstanding contributions and achievements in filmmaking have been recognised at this year's FÍS Film Awards. The renowned event which celebrates the moviemaking abilities of primary school students took place virtually earlier this month (19th November). Pupils from across the country tuned in to the online ceremony which was hosted by RTE's Sinead Kennedy.
Guest of Honour, Minister for Education, Norma Foley, TD spoke at the awards filmed at the Institute of Art, Design & Technology's (IADT) National Film School, Dún Laoghaire. Hosted jointly by IADT's FÍS Office in collaboration with the Professional Development Service for Teachers (PDST TiE). This year's event was hosted virtually due to COVID, with the ceremony broadcast via www.fisfilmproject.ie. The Aileen MacKeogh Film of the Year Award 2021 went to film titled 'Son of the Grabber' made by pupils from St. Hugh's National School. The County Leitrim 54 pupil, 3 teacher school also received the award for Best Direction for their Irish folklore film. A story, from their parish of Ballinaglera, is about a journey taken in the dead of night and the events surrounding it. It was a unanimous decision by the judging panel to award film of the year to Son of the Grabber.
Some other 2021 winners included:
Gardiner Street Primary School, Dublin – Outstanding Achievement in Filmmaking – Storytelling (Letters from Manresa)
St. Gerard's Junior School, Co.Wicklow – Award for Best Junior Film (The Party Crasher)
Gaelscoil Shlí, Laois – An Scannán Is Fearr as (Simon & An Sneachta)
Scoil Padraig Naofa Cregmore National School, Co.Galway – Award for Best Covid-19 Film (Covid 19 – 2020 A year of change)
Scoil Riabhach – Award for Curriculum Relevant Films – Science (An Croí)
Shortlisted films throughout Ireland battled it out for the contest with the judging panel shortlisting just 18 films. Counties represented across the award-winning films include Limerick, Donegal, Dublin, Galway, Kerry, Laois, Leitrim, Waterford, Cork, Sligo, Wicklow, Kildare and Tipperary. This year saw a variety of awards up for grabs with accolades for Outstanding Achievement in Film Making for: Costume Design, Sound Track, Adaptation, Special Effects, Best Newcomer, Best Junior, as well as awards for curriculum relevant films that included subject areas such as History, Science and COVID-19. A unique montage of all the award-winning films can be viewed HERE.  Each film can be viewed in full at the website fisfilmproject.ie.
The awards ceremony showcased the successes of the FÍS Film Awards project which exposed primary school students and teachers to all aspects of the film-making process. The concept behind FÍS is to help children not only develop essential communication and team working skills, but technological skills to assist them in a digitally driven world. It also aids teachers in developing children's problem solving and investigative minds and is aligned with the Government's digital strategy for schools.
This year marked 21 years since the inception of the highly successful FÍS project. To commemorate the occasion, the judging panel introduced a special merit award, to be presented to a school that demonstrated deep learning, imagination, creativity, tenacity and commitment in light of the challenges faced by all schools, pupils and teachers due to the pandemic. The FÍS Film Project 21st Anniversary Special Merit Award went to county Galway school, Scoil Eanna, Ballaun. The school also received the award for Outstanding Achievement in Filmmaking Award for Cinematography for their film 'Hidden'.
Vie the full winners list here.
For further information please go to fisfilmproject.ie/awards-event.
Published
29/11/2021
School Level
Region
---