The National Arts in Education Portal Virtual Conference 2021 – Round Up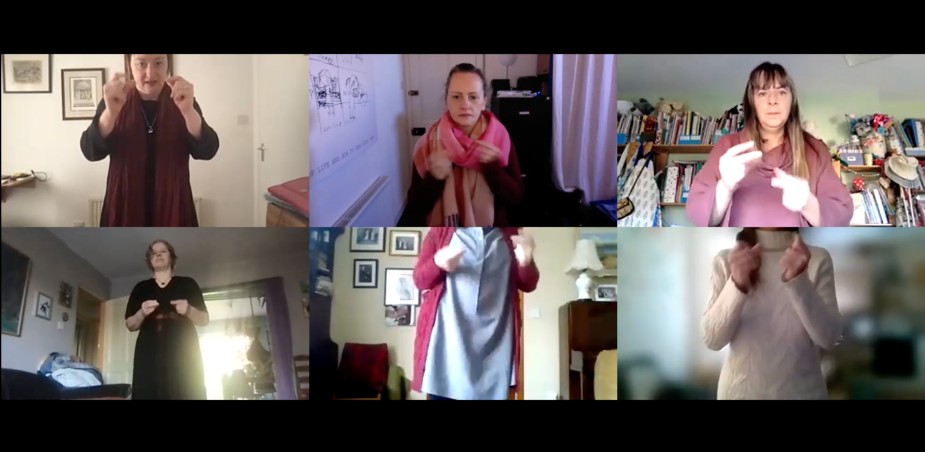 Arts in Education Portal 
Earlier in November, over the course of seven days, more than 250 artists, teachers, and arts in education professionals attended our sixth annual National Arts in Education Portal Day, which this year moved online with a series of virtual events.
Over the seven days, the arts in education community came together to share, learn, talk, be inspired and interrogate best practice in the field. We would like to thank all our guest speakers, artists and all who joined us to engage in the conversation.
Connections, the value of community and relationships, critical thinking and the importance of children and young people being comfortable to make mistakes were all key threads in all discussions across the week. Our keynote speaker professor Adele Diamond, Canada Research Chair Professor of Developmental Cognitive Neuroscience at UBC in Vancouver noted;
"The different parts of the human being are fundamentally interrelated. Each part (cognitive, spiritual, social, emotional and physical) is affected by and affects the others. The best and most efficient way to foster any one of those is probably to foster all."
Composer Fiona Linnane facilitated a workshop entitled "Exploring the Sound Walk". Here is the collaborative audio piece created by participants during the workshop.
'Two Ducks' by Kathleen. Stop Motion Animation crated as part of the creative workshop 'Imagine, Play, Shoot' with artist Ana Colomer.
For those who missed the discussions they will be available to watch back until the end of December on the Arts in Education Portal Facebook page.
Facebook Live Video Links
Opening Keynote Event with Professor Adele Diamond
In-Conversation Series: Demystifying Arts Career Paths
Documentation Award Series: Songs of Ourselves
Documentation Award Series: 'Place' Teacher Artist Partnership Project
In-Conversation Series: Zoom Out – New & Emerging Technologies
In-Conversation Series: Reflections on International Teacher-Artist Partnership (I-TAP-PD)
Session Resources
---