Deadline Extended: 2022/2023 Creative Schools Programme Open for Applications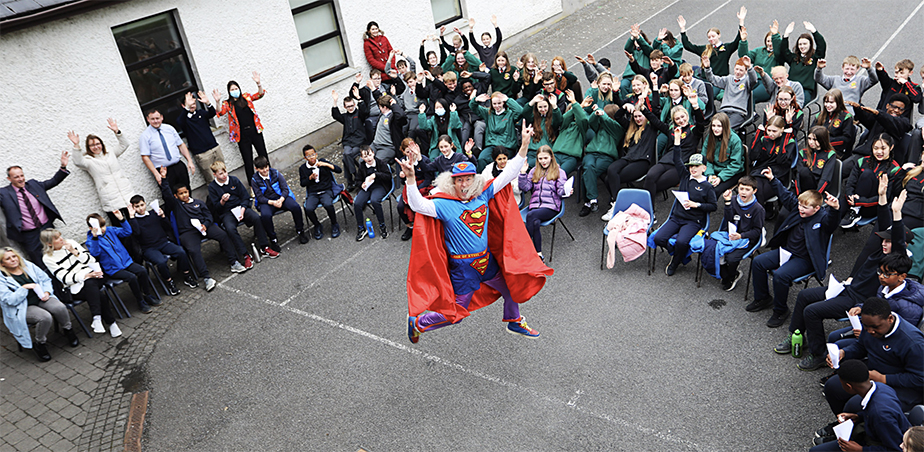 Creative Schools
Deadline: 17.30, 16 June 2022
The Arts Council are delighted to announce that applications have opened for schools to apply for the Creative Schools 2022/ 2023 programme.
Creative Schools 2022 welcomes applications from schools and Youthreach centres across the country who would like to join the programme.  The deadline has been extended to 17.30, 16 June 2022.
The purpose of Scoileanna Ildánacha/Creative Schools is to support schools and Youthreach centres to put the arts and creativity at the heart of children's and young people's lives. Participating schools/centres will take part in a guided journey over two years to develop a Creative Schools Plan unique to each school, and begin to implement it.  Key supports offered by this award include up to nine days per year of expert support and advice from a Creative Associate assigned to each school/centre, and a €4,000 grant towards activities and projects arising.
All applications to the Arts Council are made through the Arts Council's online services system.  Schools and Youthreach centres interested in applying to Scoileanna Ildánacha/Creative Schools 2022 can register an account on the Arts Council's online services system here.
All Department of Education-recognised primary and post-primary schools and Youthreach centres that have not already participated in a previous round of Creative Schools are invited to apply.
Online information clinics for schools and Youthreach centres about how to apply for Creative Schools 2022
The Arts Council will be holding online information clinics in May about the Creative Schools programme and how to apply for 2022. The clinics are for representatives of Primary and Post Primary Schools, Special Schools and Youthreach Centres who are interested in participating in Scoileanna Ildánacha/Creative Schools for the academic years 2022/2023 and 2023/2024.
The online information clinics will take place as follows:
The application deadline for Creative Schools has been extended to 17.30 on 16 June 2022. The reason for the new deadline is to facilitate schools at this busy time to complete their applications successfully.
For application guidelines and information about the Creative Schools please see www.artscouncil.ie/creative-schools/schools-opportunities/. If you have any questions at all please contact us at creativeschools@artscouncil.ie.
Published
31/5/2022
Artforms
School Level
Region
---