Get Ready for the 2022 National Arts in Education Portal Day!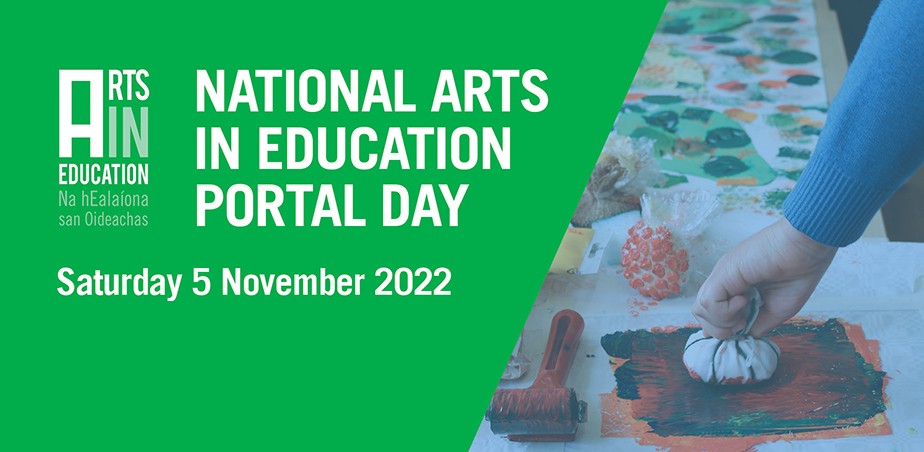 Ticket Bookings Open 5 October 2022
The 2022 National Arts in Education Portal Day will take place on Saturday, 5 November at East Quad, TU Dublin, in partnership with TU Dublin School of Art and Design and the Conservatoire of Music and Drama, and the Erasmus+ International Teacher-Artist Partnership (I-TAP-PD) PD Project.
The full line-up of this year's programme will be announced at 12 noon, Wednesday, 5 October when ticket booking will open online. Before that we wanted to give you a sneak peek of what you can expect at this year's in-person conference. The day will have a special focus on 'Seldom Heard Voices', with the programme profiling projects that represent children from diverse communities and children who are seldom heard.
As previously announced solo percussionist and composer, Dame Evelyn Glennie will be joining us for a special in conversation talk with Mark O'Brien, Executive Director of The Abbey Theatre. We are delighted to also partner this year with the Erasmus+ International Teacher-Artist Partnership (I-TAP-PD) PD Project who on the day will explore and share emerging learning within the Erasmus+ KA2 Initiative 2020-2023.
First Look at the 2022 National Arts in Education Portal Day Programme
Discussion-led Presentation: Cuinne an Ghiorria / The Hare's Nook
Join artist Zoë Uí Fhaoláin Green, writer Emer Fallon and educator Darach Ó Murchú with artist Manuela Dei Grandi as they discuss learnings from 'Cúinne an Ghiorria (The Hare's Nook)', a bilingual primary school programme designed to nurture a sense of stewardship and joyful connection between pupils and their environment.
Creative Workshop: Exploring Creative Solutions to Climate Change through the Arts Using a STEAM Approach
In this experiential workshop, Environmental Artist and Educator Evelyn Sorohan will invite participants to investigate how the arts can be harnessed to explore environmental issues such as Climate Change. Participants will be inspired to collaboratively problem solve, create and invent in response to three climate themes leaving with skills and ideas that they can use in their practice.
Online Viewing: For those who can't join us in person on the day we will have a selection of the main talks and presentations available to watch back online following the conference. Registration for viewing will be required.
Ticket bookings open at 12 noon, Wednesday 5 October 2022. Tickets are free but pre booking is essential as capacity is limited. Once ticket booking is confirmed attendees will be asked to preselect their parallel sessions choices for the day. 
Update: Ticket Booking Now Open – artsineducation.ie/en/2022/10/05/2022-national-portal-day-programme-announced/
---