Blog 1 – Claire Halpin, Visual Artist, Curator & Arts Educator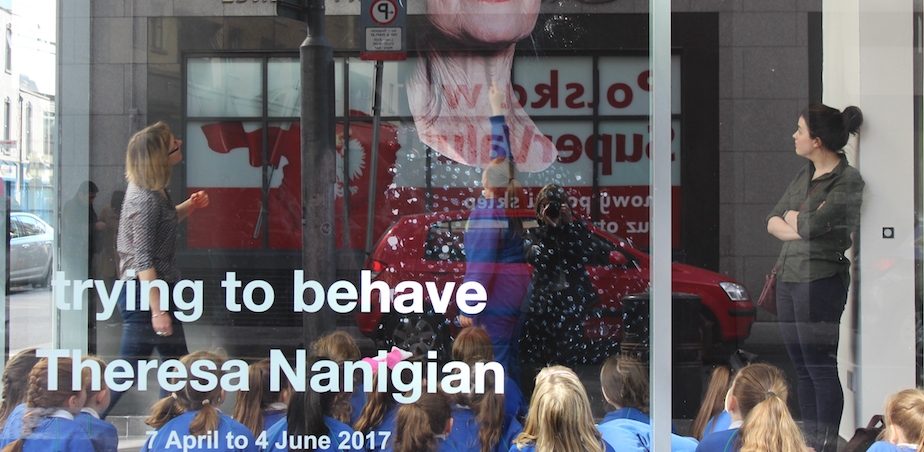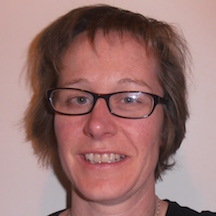 Claire is a visual artist, curator and arts educator based in Dublin. Over the last twenty years Claire has worked with a range of groups across many age groups from Primary School children through to Second and Third level students, teachers, community groups, intellectual disability groups and older people. These projects have taken place in a range of settings and contexts including museum gallery based, classroom, library, healthcare, local authority and community settings and over a range of timescales. Claire is represented by Olivier Cornet Gallery, Dublin and is currently curating Concerning the Other – an artist collaborative project with the gallery in September 2017.
As a visual artist, curator and arts educator I work on many different projects across different contexts over a range of timescales. It is a juggling act with no days or weeks being the same – something that any working artist is familiar with as their profession, way of life and the challenges, opportunities and rewards it brings. Over the next four blog posts I am going to focus on one or two arts in education projects I am working on as they develop. Since March 2017, I have been working as project co-ordinator and Visual Thinking Strategies facilitator on the DCC VTS Neighbourhood Schools project. VTS Neighbourhood Schools is a visual thinking strategies project funded by Dublin City Council Arts Grant in collaboration with The LAB Gallery, Central Model School, St. Vincent's B.N.S, Ballybough, St. Mary's N.S, Fairview. It is part of Project 20/20 – a visual literacy initiative with children living in Dublin 1 led by Dublin City Council, the City Arts Office and The LAB Gallery.
Visual Thinking Strategies (VTS) is an educational curriculum and teaching method which is designed to enable students to develop aesthetic and language literacy and critical thinking skills. It is a discussion based methodology for looking at art. The method is the result of more than fifteen years of collaboration between cognitive psychologist Abigail Housen, a Harvard trained educator and psychologist and veteran museum educator Philip Yenawine. The current Irish Primary School Curriculum places emphasis on developing a child's sense of wonder and facilitating the child to be an agency in his or her own learning. VTS allows space for these aims as well as for other core ideas of the Curriculum such as creating space for the child's own knowledge to be a base for learning- the VTS facilitator scaffolds what the child's responses are rather than the opposite way around.
Since 2014 Central Model Senior School has worked with VTS facilitator, Lynn McGrane, funded by Dublin City Council Arts Office and The LAB Gallery using VTS to look at contemporary Irish art both through visits to The LAB Gallery and classroom sessions. IAWATST – Interesting And Weird At The Same Time was an exhibition of work from the OPW Collection and Department of Finance, Northern Ireland Collection, selected by this class group, using VTS in the selection process. The aim and structure of the VTS: Neighbourhood Schools project is to continue using Visual Thinking Strategies to add to the knowledge of the arts and build on the sense of place and experience that the children on Central Model N.S have and to share that experience with their neighbours through working in close collaboration with two schools (St. Mary's N.S, Fairview and St. Vincent's B.N.S, Ballybough) with trained VTS practitioners in each of the schools.
In September 2016, I completed the Visual Thinking Strategies Beginners Practicum with Yoon Kang-O'Higgins, VTS Programme Director along with teachers from Central Model School (Deirdre Gartland and Bridget Kildee) and St. Vincent's B.N.S (Orla Doyle), funded by Dublin City Council Arts Office. In this first phase of this project (March – June) the VTS Practitioners have facilitated 6 sessions with four class groups – Junior Infants to 3rd Class. These sessions happened at The LAB Art Gallery, Hugh Lane Gallery, ArtBox Gallery and classroom based looking at contemporary Irish art. As a team we have met for peer to peer mentoring and support sessions and Liz Coman DCC Assistant Arts Officer and VTS Trainer facilitated coaching sessions with each VTS practitioner. In June we will have a Reflective Practice Session with Yoon Kang-O'Higgins – an opportunity to see where we are all at this stage of the project and where we are going with Phase 2, building capacity, modelling VTS for teachers and observing teachers, image selection, potential trainees for VTS Beginner's Practicum in Autumn 2017. In this blog post I have only had the chance to lay out the structure and background to the project. In the next post I will relate back from the class groups themselves and their teachers, their responses, experiences and my own experience as a practising visual artist using VTS.
Links:
Dublin City Arts Office     http://www.dublincityartsoffice.ie
DCC Project 2020             http://dublincityartsoffice.ie/project2020/
St.Mary's N.S, Fairview   https://stmarysartproject.wordpress.com/
Claire Halpin                     https://clairehalpin2011.wordpress.com/
Published
19/6/2017
Artforms
School Level
Region
---