Blog 2 – Claire Halpin, Visual Artist, Curator & Arts Educator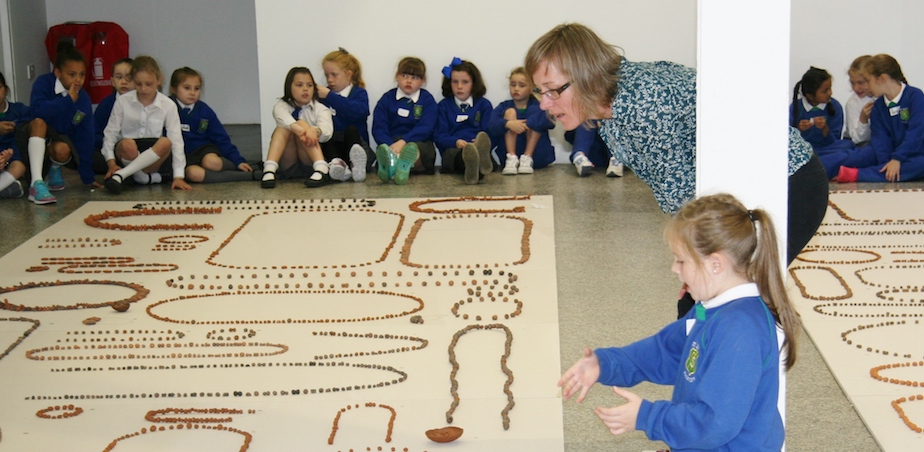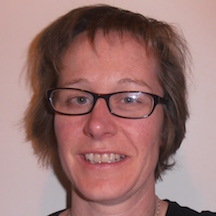 Claire is a visual artist, curator and arts educator based in Dublin. Over the last twenty years Claire has worked with a range of groups across many age groups from Primary School children through to Second and Third level students, teachers, community groups, intellectual disability groups and older people. These projects have taken place in a range of settings and contexts including museum gallery based, classroom, library, healthcare, local authority and community settings and over a range of timescales. Claire is represented by Olivier Cornet Gallery, Dublin and is currently curating Concerning the Other – an artist collaborative project with the gallery in September 2017.
Visual Thinking Strategies with DCC Neighbourhood Schools – St.Mary's N.S, Fairview
In my last blog post I outlined the DCC Neighbourhood Schools Visual Thinking Strategies project with which I am co-ordinator and VTS Facilitator. The aim and structure of the VTS: Neighbourhood Schools project is to continue to use Visual Thinking Strategies to add to the knowledge of the arts and build on the sense of place and experience that the children in Central Model N.S have and to share that experience with their neighbours through working in close collaboration with two schools (St. Mary's N.S, Fairview and St. Vincent's B.N.S, Ballybough) with trained VTS practitioners in each of the schools.
As mentioned previously I completed the VTS Beginners Practicum Training in September 2016 and was very enthusiastic about trying out VTS facilitation with a class group over a number of sessions. With the support of DCC Arts Office I approached St.Mary's N.S, Fairview. The aim of a series of sessions was for me to practice VTS in its pure form in St Mary's N.S., Fairview – a school where I have been working as artist in residence for 5 years practicing art making with the children. The purpose of this was to model the VTS method for the class teacher and to evaluate how VTS works for me as practicing artist in education, the children, and the classroom teacher, in order to inform the school Principal and DCC Arts Office.
Eibhlín McGarry, Principal and Evita Coyle, 4th Class teacher were hugely supportive and enthusiastic about the project and from the outset we agreed that at least half of the sessions would be exhibition visits to The LAB, Hugh Lane Gallery and exhibitions of contemporary art.
In a lot of ways this project differs to how the VTS Programme's are run in the US. And as the project is developing we are encountering these differences and complexities. A VTS Programme in the US with a beginners group would usually comprise six sessions with a class group over 6 months – ie. once a month. The VTS facilitator would work from the "curriculum" of carefully selected images that have been "tested" for VTS facilitation with groups in the classroom and would include just one museum or gallery visit.
With St.Mary's N.S and the VTS Neighbourhood Schools Project, the emphasis is on exhibition visits and encountering the best of contemporary art by Irish artists and using VTS to look at this work. From the initial sessions where it felt more like a guessing game of "Did we get it right?" with observation and notation of imagery, subject in the artwork and little reading of the work beyond that to sessions now with engaged discussions around content, materials, scale and artists intent. From my initial introduction to Visual Thinking Strategies it was explained that people like to tell stories, people like to tell you what they know, their experiences. With a 4th Class group you might think that they would have limited experience and reference points. But bearing in mind this is a 4th Class group from Dublin 3, mainly living in Eastwall, Summerhill, Ballybough and the inner city with a demographic of 24 nationalities in the school – the social and cultural diversity and extent of their references and experience is far reaching.
As a practicing visual artist it has been hugely enlightening and enriching to experience exhibitions with a group through facilitating these VTS sessions. It has made me reflect on my own artworks in a different light and how I view artworks and exhibitions. I am intrigued by the observations, theorising and discussions that happen in the sessions. Also seeing the development within the classgroup – their oral language, articulation, observations as well as confidence. This has quite naturally spilled over into other subjects in the classroom. Evita (class teacher) has observed that the class are now very naturally using "I agree with" and "I think that because". More importantly they are recognising acknowledging there can be more than one meaning, and multiple perspectives on a subject.
The wider impact of the VTS Project with this class group is a work in progress. The project is twofold – it is a Visual Thinking Strategies Project but also a project where the class are visiting, experiencing and familiarising themselves with the best of contemporary Irish art in contemporary galleries. They encounter artworks with an engagement and enquiry that is refreshing and inspiring. The exhibitions and works that we are viewing and experiencing are challenging and complex – the girls are undaunted by this and comfortable and confident in discussing works and visiting galleries and meeting artists and discussing their work as recently with Aideen Barry at The LAB.
We are looking forward to meeting with the other class groups, teachers and VTS Practitioners from St. Vincent's BNS and Central Model Senior School to share and exchange experiences in the next stage of the project commencing in September 2017.
Links:
Published
21/8/2017
Artforms
School Level
Region
---