Blog 4 – Sinéad Ní Bhrádaigh, Creative Schools Coordinator and Teacher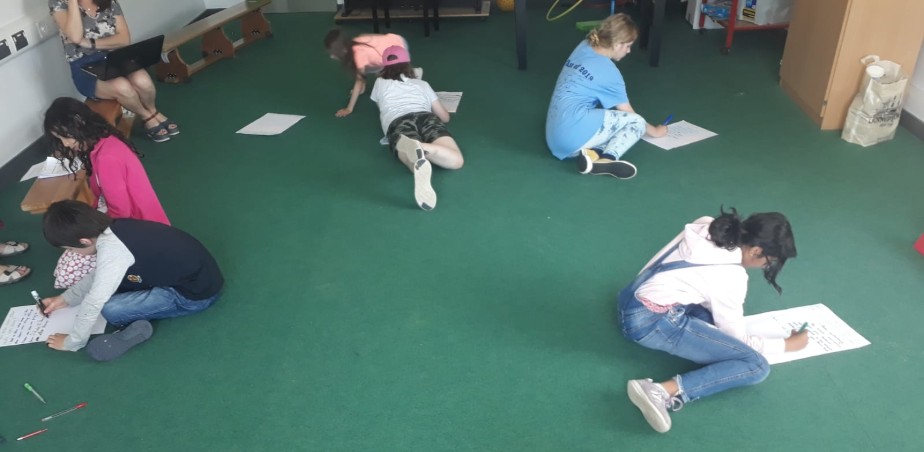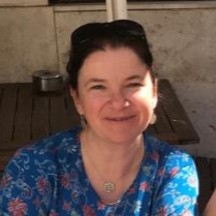 Sinéad Ní Bhrádaigh has worked in Galway Educate Together since 2002. She has a life long interest in the arts, primarily in the musical side of the arts. She plays classical piano to Senior Certificate level and has been involved with Comhaltas Ceoltóirí Éireann as a piano and fiddle player and tutor in Dublin and Galway. In 2001, Sinéad completed a Higher Diploma in Arts Administration and gained great experience volunteering with the Town Hall Theatre and Galway Arts Centre. Sinéad established the GETNS school choir in 2004, and now collaborates with another teacher to run a choir with 100 students in the school. The GETNS choir has performed at several Peace Proms, at the Town Hall Theatre and at community events.
Reflecting on the first year of Creative Schools
Alongside the workshops that we held during May and June, the Creative Schools Teacher committee had come up with a Menu of Activities to accompany the workshops. The Children's Panel also came together to add their suggestions for the Menu. This Menu was designed to be a list of easy classroom activities that the teachers could engage in at times and days of their choosing, to compliment activities that they may have been thinking of doing anyway. All of the activities were based on our theme of Food, Cooking and Nature. Some of the activities included links to Food Science websites; inviting parents into classroom to engage in cooking activities; ideas for nature based art; healthy shared lunches and forest and beach picnics. A copy of this Menu was delivered to each classroom for a four week period and all teachers were encouraged to engage with the programme.
During the last week of term, we invited our children's panel to come and give us some feedback on the programme and how it was for them. Yvonne laid out big sheets of paper and had specific questions to provide information she was looking for. This proved a very fruitful if not a humbling experience. Each classroom and each class level had experienced varying levels of engagement with the programme, depending on each classes packed schedule. Therefore, the children all had varying feedback. As we all know children to be, the feedback was honest, and some of it wasn't all that flattering!
As a whole jigsaw piece, the Creative Schools programme was successful in its aims and objectives for this year. But when you break the jigsaw into individual pieces, it didn't feel that that success had filtered down to all of the children in all of the classes. This was disappointing for both myself and Yvonne, as there had been a huge investment in the programme all year. It's all about the children at the end of the day, and if the children didn't benefit, well then there were questions to be asked. Myself and Yvonne had a good chat about it all, and agreed that if we had decided to focus in on one class grouping for example, and showered all of our Creative Schools programme on just those children then undoubtedly the feedback may have been different, but that is not what we chose to do. Instead, we needed to focus on the whole completed jigsaw, celebrate the success and look ahead to how we can build on it next year.
We intend our focus next year to switch to teachers professional development in creative practices. We see a great opportunity next year to spend our time researching cross curricular creative practices, as we feel that in order for maximum children to benefit from the Creative Schools Programme, we need to up skill our own practices and thus all children will benefit. We feel very excited about this new aspect to the programme and we are looking forward to continuing this creative journey next year
Published
21/8/2019
Artforms
School Level
Region
---