Blog 3 – Marc Mac Lochlainn, Executive Artistic Director of Branar Téatar do Pháistí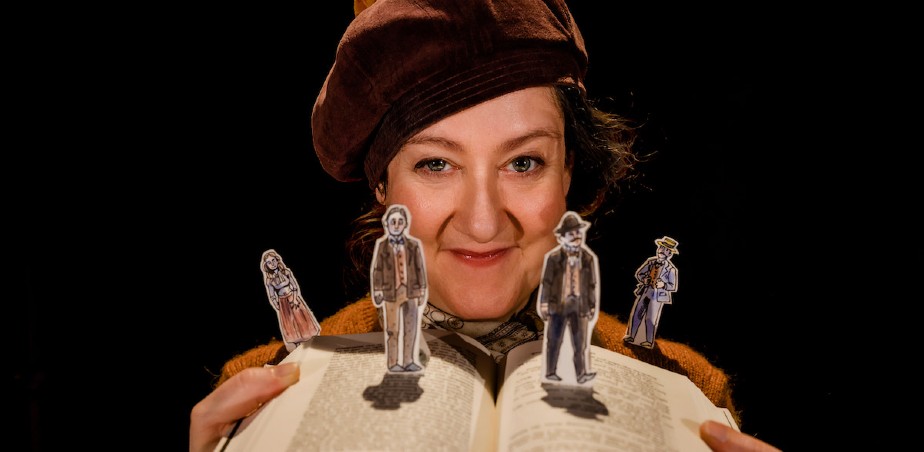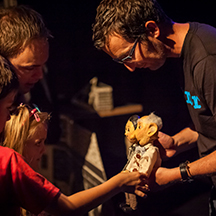 Marc Mac Lochlainn is the executive artistic director of Branar Téatar do Pháistí. Marc founded the company in 2001. Along with Branar's ensemble of actors he has created and directed all of Branar's 21 original shows. He founded and runs Branar's "AG ROINNT" theatre resource sharing scheme and the TINY SHOWS weekends. Branar is one of Ireland's leading theatre companies making work for children. Based in the West of Ireland, Branar are renowned for creating highly imaginative and beautiful work.
My Bloomsday
Schools engagement project
This month at Branar, we have been focusing our attention on the engagement element of 'You'll see…', our adaptation of Ulysses by James Joyce, for children age 7+. This engagement from children was at the forefront of the creation of You'll See. Ulysses tells the story of one day in one city and this inspired us to ask the children of Ireland to tell us the story of one day in their lives.
We have been working in conjunction with our colleagues in the Museum of Literature Ireland (MoLI) in Dublin to devise an engagement program that will allow children to respond to the video while also sharing their thoughts on what it's like to be a child in 2022, 100 years after Ulysses was published.
We have a created a response template pack that is loosely based on some of the main questions or thoughts that are in the key episodes of Ulysses. The template pack consists of six prompts for the children to respond to. These prompts were created by Branar and MoLI after examining the school curriculum and deciding what prompts would allow the children who respond to be as creative as possible in their answers. The children are asked to respond to these prompts in their own way, be it through creative writing, or drawing images in response to the prompt questions.  Our hopes are that it will be a creative process that gives us an insight into the life of children in 2022. The children will be able to engage with these packs as a class activity facilitated by the teacher after they've watched the You'll See… video.
All the details can be downloaded from the Ulysses22 website.
What is really exciting about this process is that the documents the children will create will be collected by the MoLI Museum and archived over the Summer. We decided that the archive should be created in a way that encourages engagement from children all over Ireland. We aim to do this by using technologies used by children on a daily basis to host the archived materials. This should hopefully allow children from all over the country to engage with each other's responses.
Published
31/5/2022
Artforms
School Level
---