Blog 2 – Third Class Pupils, Scoil Mhichil Naofa, Co. Kildare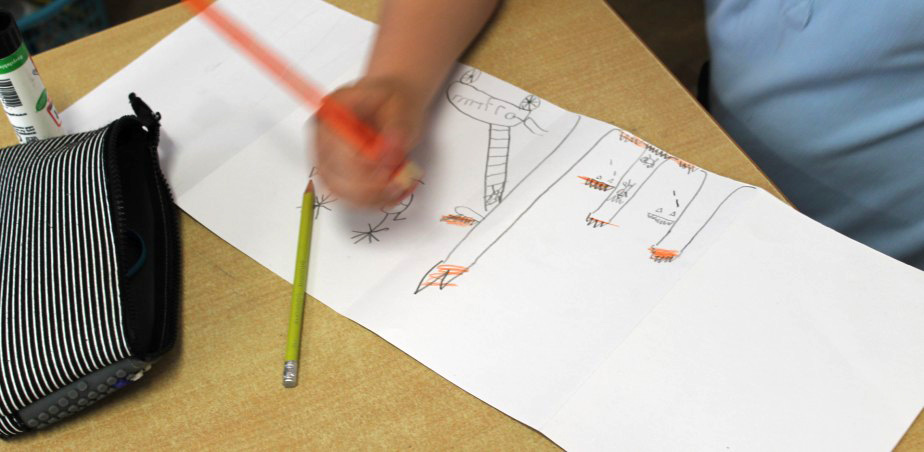 The following blog posts have been written by 14 third class students from Scoil Mhichil Naofa, Athy, Co. Kildare. They have been partaking in a Teacher–Artist Partnership (TAP) project since March 2021 with the help of artist Tunde Toth and class teacher Ms. Hourigan. The theme of their project is 'Place' with a focus on nature and the local environment. The children are very excited to share their perspective with you on how they have been progressing. Thank you all for reading and we hope you enjoy!
The project is one of the recipients of the 2021 Portal Documentation Award read the announcement here.
Discussion led our project
On our first face to face session with our artist, we had a discussion about nature and mainly the bog. We learned about sphagnum moss. Sphagnum moss is good for the environment as it gives us oxygen. From this discussion on our project became focused on nature
Tunde gave us a booklet which we would add to throughout the project.  In this booklet, we drew our favourite nature place or thing. Many of the children drew woods, forests, trees, rivers, campsites and waterfalls. In this session we encountered our first difficulty by not being allowed to use rubbers. This was tricky as if you made a mistake you couldn't rub out, so you would have to draw over it or turn it into something different.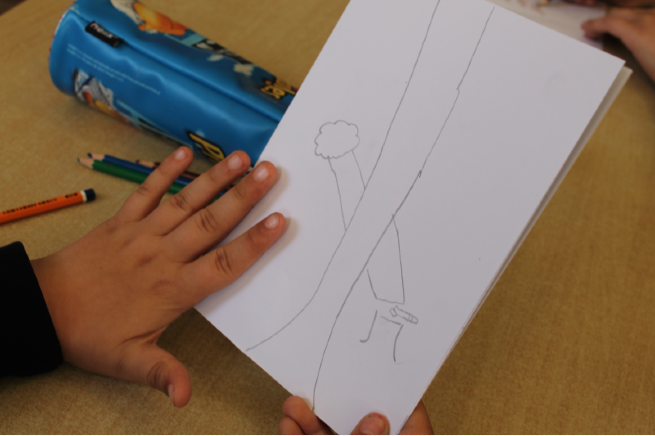 After we drew our nature places, we wrote 3 words to describe this nature place.
We had a discussion about nature in danger. Sadly we were able to think of lots of places and things in nature which were in danger or in trouble.
Some of our ideas were:
Deforestation: cutting down trees.
Overfishing: which is exactly like its name.
Pollution: which is when you litter in the environment.
Forest fires: especially the recent Australian forest fires
Hunting animals for food and sports

We drew a picture of nature in danger in our booklet. We then chose and wrote three words describing our drawings.
We made nature in danger posters. We used our persuasive writing skills to try and convince people to save our nature places and things.
We liked making our nature booklets as we got to choose what we drew. It was fun to colour and draw in the booklets.
Post by Caoimhe, Igor and Fabian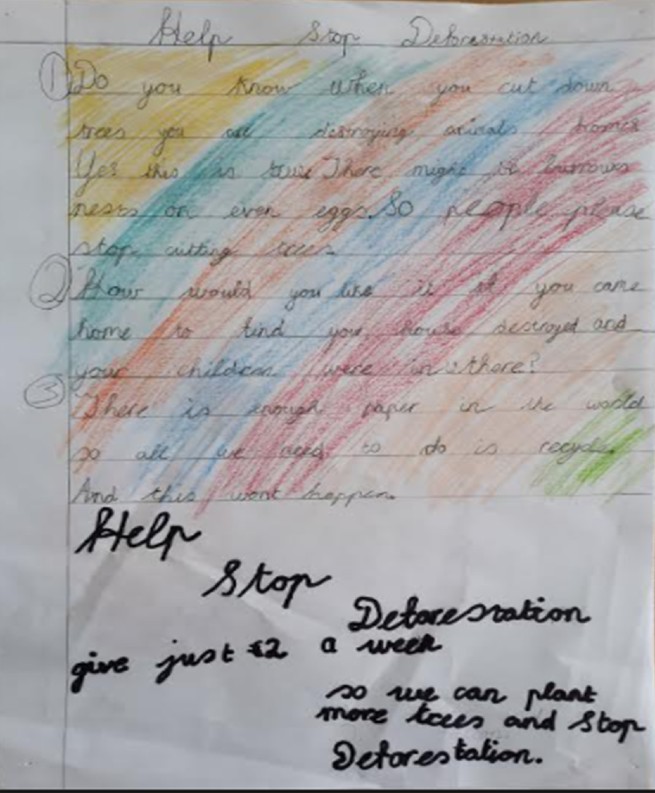 ---