Refine by Region
Refine by Art Form
Refine by School Level
Tell us the story of your project – What was the impetus? What was it about? Who was involved? How did you begin?
Cleo Fagan – Superprojects, Curator
'I think that the teenage years can be an exciting time in people's lives, when they often have a keen intellectual or creative curiosity and are open to complex ideas, given the right conditions. As a curator who works with young audiences and contemporary art and artists, it made sense to me that certain contemporary artists would work really well with young people to explore ideas related to the rich context of the commemorations of The 1916 Rising. I approached Julie Clarke of Fingal Arts Office with these ideas back in early 2015. Luckily, our objectives aligned with each other, in wanting to work on something that allowed young people to engage with the commemorations in a fresh and creative way.  We took it from there, approaching artists Ruth Lyons, Eoghan Ryan, Sean Lynch and Clodagh Emoe'
Julie Clarke – Fingal Arts Office, Youth & Education Arts Officer
'The opportunity was open to all post-primary schools in Fingal.  We were delighted to receive interest from Fingal Community College in Swords and Hartstown Community School in Dublin 15, as both schools and art teachers were known to us and a strong working relationship existed. Cleo and I met with the art teachers, Siobhan Lynch and Anne Moylan, to discuss the artistic possibilities and to plan for an enjoyable learning experience for the students. Supported by this partnership we were able to give artistic freedom to the artists to design an initial presentation that would introduce the students to contemporary art practices, challenging topics, and invite them to think about the role of art in our society'.
How were the ideas developed and how did the young people, artist and teacher work together?
Cleo Fagan and Julie Clarke visited each participating school to talk with the students and teachers about the artists they would meet during the project.  Cleo gave a presentation which included several compelling images and video clips of the artists' works to ignite curiosity among the students before the artists arrived.
Each of the artists involved – Ruth Lyons, Sean Lynch, Clodagh Emoe, Eoghan Ryan – was invited to devise a set of workshops in response to the context of the commemorations with input from the art teachers. The fascinating workshops that resulted touched on ideas of political and cultural zeitgeist; commemoration; collective power; public art and provocation; humour as protest; personal identity; government and everyday life; time and energy; and representation and nationalism.
Workshops all involved rich discursive, creative and educational elements via opportunities to discuss opinions, to learn about contemporary art practice, to learn new artmaking skills (eg mold making and resin casting). The students created and presented their own artwork to the teachers and artists for an informal critique in front of the school principal and project partners. In some sense, it was an approach that gave a flavour of studying art at third level.
The working group extended to include Distinctive Repetition and writer Sue Rainsford who respectively designed the graphic and wrote a piece of text for the Waves poster which is now available. Jenny Brady filmed the process and the students really enjoyed sharing their work and thoughts on camera.
Clodagh Emoe – Artist
'My workshops were about 'people power' and I began with a presentation showing various examples of artistic strategies and collective power visible in history. The students worked in clusters and amongst themselves identified and debated issues that affect them today. We had a democratic vote to select one contentious issue and using artistic strategies we explored and exposed that specific issue'.
Ruth Lyons – Artist
'My workshop was on using silicone mold making and resin casting processes to make individual memorial sculptures. The students made these commemorative, decorative artworks by picking an object that represented an essential material in their everyday life. They cast these objects in a clear resin, immortalising this object for hundreds of years'.
Sean Lynch – Artist
'The workshop I did at Fingal Community College involved looking at how public art works in terms of the spaces we live in, and the times we encounter it nowadays. Many people are familiar with the monuments and statuary of 1916 but there are many different types of artistic methodologies that have come along since then and the idea of the workshop was to share them and celebrate them with the school and the great students involved. We worked with devising a series of speculative proposals. These were based in conversations that were had on the nature of the everyday and the objects that are encountered in the everyday, and what they might become if they were considered a monument to the contemporary times that we live in.'
Eoghan Ryan – Artist
'When I approached devising the workshop I thought about the question 'what is holding us together?'. I thought I would focus on flags as they are confusing as a material. Addressing the material culture surrounding flags, what they could mean, if they were important and how to add some kind of individual, subjective importance to update them or undermine them. Everyone was invited to collaboratively make their own flags.  We then destroyed the flags and talked about destroying flags in a demonstrative or rebellious context – what that act means, what you're doing.'
What was your personal experience of the project in terms of successes and challenges?
The creative partnership between the teachers, artists, curator, Fingal Arts, and students resulted in great work being made.
The students would like to share their experience:
Student Feedback
'I really liked taking part in the workshops. I liked learning from people who were actually artists by profession. I liked that we could do whatever we wanted to do without confines – because even though that's what art is all about we don't get to do that in school.'
– Student, 17
'I really enjoyed being able to voice my opinions on issues such as inequality etc. I really enjoyed learning about the apartheid and other monumental issues in history that have helped shape the world today'
– Student, 16
'We were able to explore something new, which is not in the Leaving Cert programme. We learned many new things from the artists, even that art can be in any shape or form, as shown by different examples in the slideshow. I really liked using the resin and seeing how everyone's 'memento' turned out.'
– Student, 16
'After the workshops, I feel a lot more comfortable with my art. I like how I can draw, paint or use any form of medium to talk about what I want, how I want, and when I want. The workshops helped me feel at ease with my art. A picture can show a thousand words, I can see what that means now.'
– Student, 15
'I especially enjoyed learning about the work the artists had already completed. I loved making the items and it really allowed me to use my full creativity and imagination. I am much more observant now…. Art is a broad topic and I can't wait to learn more about it.'
– Student, 17
What was significant for you about the project that is worth sharing?
Julie Clarke – Fingal Arts Office, Youth & Education Arts Officer
The film really captures the significance of the project and there is so much to choose from –  the students were challenged by the type of art that they saw and the type of art that they had to produce, but equally the students' capacity for intelligent dialogue on emotive topics was very striking.  A number of students stated that they would take more of an interest in politics and our society if adults listened to them.  They expressed an interested in lowering the voting age so they too could have their say on issues that matter to them on polling days.
Has anything changed in your work as a result of the project?
Siobhan Lynch, Art Teacher, Fingal Community College
'The project has changed the way I as an educator approach teaching and learning within my classes. I have really embraced group work within the art room and have encouraged and allowed students to develop their creativity through risk-taking and experimentation with new media and by looking at how contemporary artists approach problems and find creative solutions to them.'
Anne Moylan, Art Teacher, Hartstown Community School
'I received a great insight into the students own political concerns and issues that are real and live to them, which often doesn't happen in a classroom situation.  As their art teacher it was a great opportunity and it will impact on our future work together'.
Spotlight
---
Artist(s):
Eoghan Ryan
Eoghan Ryan is an Irish visual artist based between London and Berlin. In 2015, he contributed to shows at the Irish Museum of Modern Art, NewShelterPlan, Copenhagen, Ellis King, Dublin and Kim? Contemporary, Riga amongst others. He also received the inaugural Critical Forum award at Plastik Moving Image Festival with LUX, TBGS and the IFI. He is currently co-curating Plural Melts, an intermittent events series at Yvonne Lambert Berlin, and has an upcoming solo presentation at Rowing Projects, London.
Clodagh Emoe
Clodagh is an Irish visual artist with a BA in Fine Art from the National College of Art & Design, an MA in Fine Art from Chelsea College of Art & Design London,  and a PhD titled 'Exploring the Philosophical Character of Contemporary Art Through a Post Conceptual Practice' from GradCam/DIT. Clodagh has work included in private and public collections and has taken up residency awards in Ireland, Canada, USA, Iceland and Korea. Clodagh is a published author and has given talks/lectures internationally. Clodagh Emoe's art practice often involves looking at what happens during events or gatherings - investigating philosophically and practically the possibilities of the collective.
Ruth Lyons 
Ruth is an Irish visual artist with a BA in Fine Art (Sculpture), from the National College of Art and Design, Dublin.  In 2006 she completed an Erasmus programme with Vilnius Academy of Fine Art, Lithuania. Ruth has taken on Residency awards, and held international group and solo shows. Ruth's writing has been published and she is Artist and co-director of The Good Hatchery, Co. Offaly.
Sean Lynch 
Sean is an Irish visual artist and spends most of his time between London and Limerick. Sean studied Fine Art at the Stradelschule Frankfurt am Main.  His multi-media practice has been exhibited in solo and group shows in Dublin, London, Bordeaux, Berlin and he has lectured and accepted awards internationally. In 2015 Sean represented Ireland at the Venice Biennale.
---
Other:
(Curator, agency, etc):
Superprojects
Superprojects is an initiative for young audiences that generates possibilities for creative encounters with contemporary art and artists. Superprojects builds on previous work by founder Cleo Fagan: school-based workshop and artist-residency programmes, festival events and child-centred exhibition programmes that have opened up the richness of national and international contemporary art practice to child participants; whilst actively fostering their development as meaning-makers and artists.
Fingal Arts Office
Fingal Arts Office has a county wide remit and education projects are delivered in partnership with schools, community groups, artists, curators, and other cultural and educational organisations. We investigate, plan and deliver programmes that give children and young people access to the arts that they would otherwise not have. Projects promote the principles of best practice and explore new ways of engaging artists, children and young people in meaningful artistic activities.
---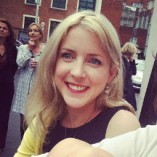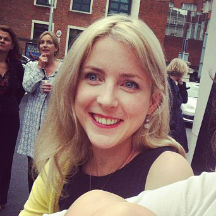 Artist(s)
Ruth Lyons
Clodagh Emoe
Eoghan Ryan
Sean Lynch

Teacher(s)
Anne Moylan
Siobhan Lynch
Artforms
School Level
School/
Participant Group
Hartstown Community School, Dublin 15, Fingal Community College, Swords
---
No. Participants
45 students
---
Region
Age/Class
4th year and 5th year
---
Dates
March – May 2016
---
Weblinks
---
Leading Agency
Fingal County Council Arts Office
---
Other Partners and/or Funders
Superprojects
Key themes/ lines of enquiry
Connecting young people, art and the political.
---
Curriculum Strands
Visual Art, Art History & Appreciation, History, Politics & Society, English & Drama
---
Research or relevant publications
---
'The project has changed the way I as an educator approach teaching and learning within my classes'.

Siobhan Lynch, Art Teacher, Fingal Community College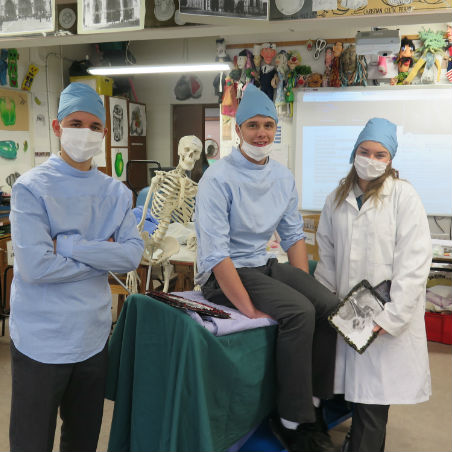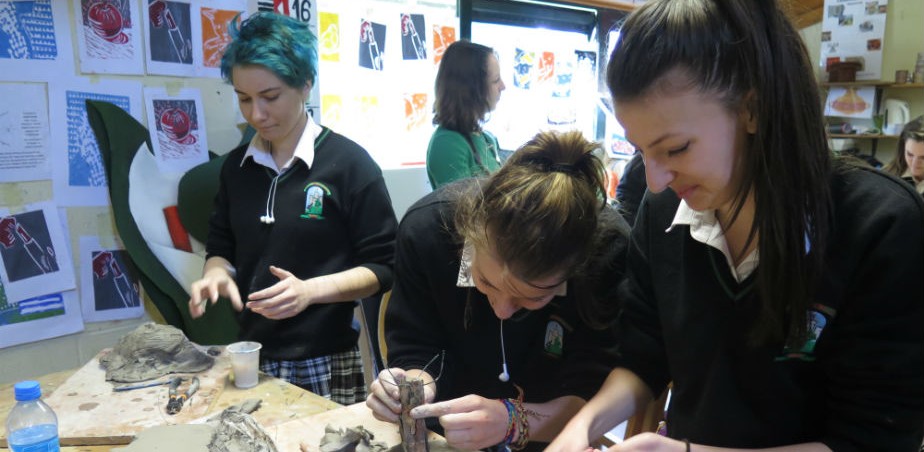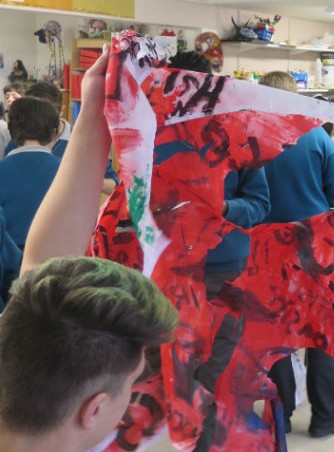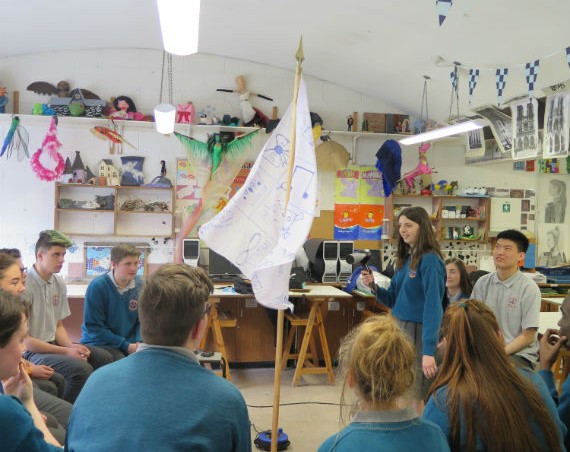 ---